U.S. anti-Iran sanctions as factor of rapprochement between Iran, Turkey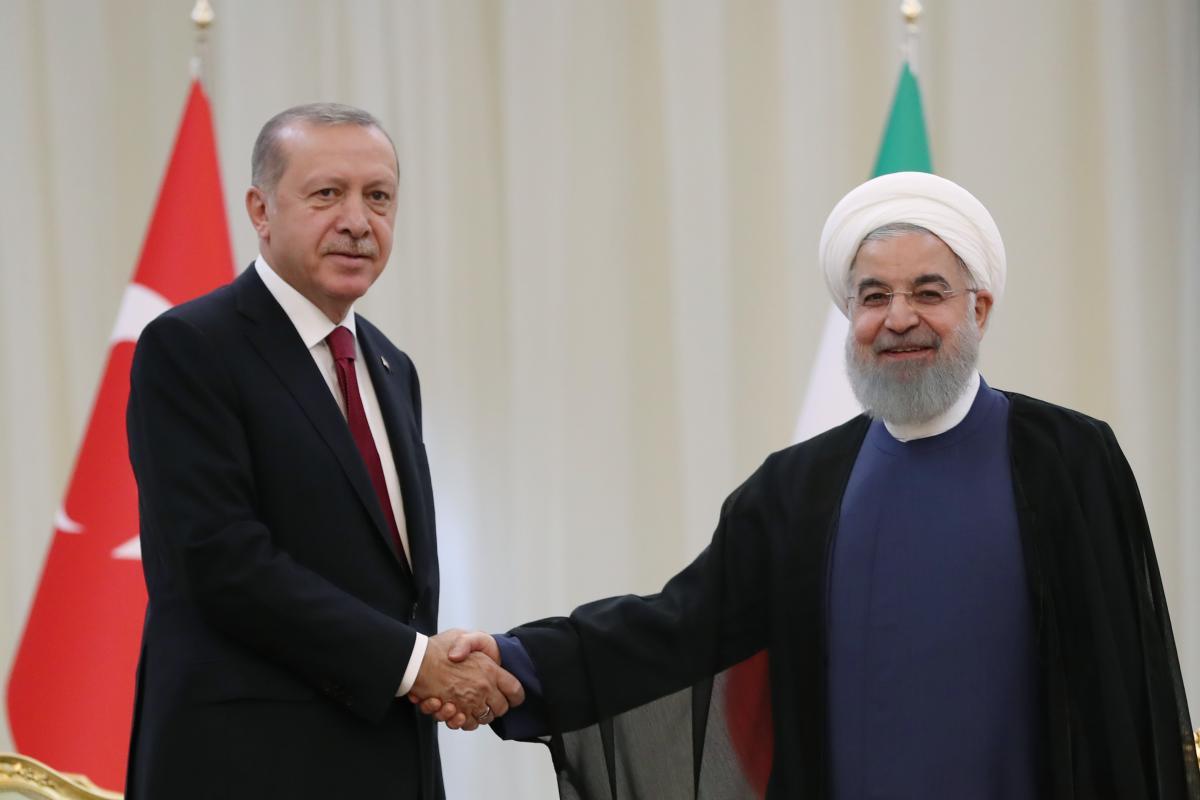 By Abdul Kerimkhanov
The sanctions imposed on Iran seem to be considerably heavier, even taking into account the fact that they were imposed only by the U.S.
By the way, the United States is not an important trading partner for Iran. U.S. exports to Iran in January-July reached $ 95.4 million, while their imports from Iran amounted to $ 60.2 million. Thus, total trade turnover for specified months was $ 155.6 million, what is a drop in the ocean for such a giant economy as the U.S.
Iran's advantage is that it has already had experience in living under the sanctions regime. In addition, Trump often said that he agreed to negotiate with the Iranian government. However, even in the event of these negotiations failure, Iran has enough allies in the region, one of which is Turkey.
Iran and Turkey are two regional forces that have a border of 560 km unchanged for about 400 years. Turkey seeks to develop bilateral relations with Iran on the basis of mutual respect, the principle of good neighborliness and non-interference in internal affairs. In particular, in the framework of recent visits at the highest level, efforts are being made to develop bilateral relations in various fields of activity and to interact on regional issues.
For a long time, Turkey and Iran have been competing with each other in a very wide area, including the Middle East, the Caucasus and Central Asia. At the same time, the two countries cooperate within the framework of such economic and trade organizations as the Economic Cooperation Organization (ECO) and the Islamic D-8.
Tehran aims to expand cooperation with Turkey in the energy sector and is ready to fully meet its energy needs in the long term, Iranian President Hassan Rouhani said in a speech at the Turkey-Iran business forum in Ankara.
Rouhani is in Turkey on a two-day visit, he held talks with his Turkish counterpart Recep Tayyip Erdogan, and the Turkish-Iranian Cooperation Council of the highest level was held under their chairmanship.
"We are ready to fully meet the requirements of brotherly and neighboring Turkey for energy resources in the long term," the Iranian leader said.
Rouhani noted that Iran is interested in attracting Turkish investments, in particular, in the petrochemical industry of the country. He expressed readiness to create comprehensive conditions for Turkish investors who want to operate in various sectors of the Iranian economy, including in the petrochemical sector.
"Products produced as a result of this activity can be exported both to Turkey and to third countries," added the Iranian president.
He sharply criticized the U.S. sanctions policy towards Iran.
"We are faced with a cruel and unjust embargo. These sanctions are a threat to us, can cause damage to us, reduce trade and limit communications. However, having developed a good plan, we can turn the sanctions to our advantage," said Rouhani.
As he said, Turkey and Iran, as opposed to the policy of sanctions, should make efforts to further strengthen ties between the two countries. Rouhani underlined that economies of two countries should be intertwined as much as possible in order to prevent any acts and pressure. He added that the countries of the region will never allow the "external forces" to make decisions about their future.
U.S. sanctions against Iran have a negative impact on the region, Turkish President Recep Tayyip Erdogan said in Ankara during a joint press conference with Iranian President Hassan Rouhani.
Erdogan noted that Turkey did not join these sanctions and does not intend to join them in the future.
The President added that Turkey will do everything possible in order to minimize the effects of sanctions that may affect the economy of Turkey.
The head of state also noted that relations between Turkey and Iran are currently developing in all directions.
As he said, work is also underway to increase the trade turnover between Turkey and Iran.
"Following the results of October 2018, the trade turnover between two countries amounted to $8 billion," concluded Erdogan.
On November 2, Washington announced that it would grant eight countries permission to buy Iranian oil when imposing sanctions on Tehran from November 5 to 180 days without the possibility of extending this period.
On November 4, 2018, the U.S. re-imposed all remaining secondary sanctions on Iran that were previously lifted under the Joint Comprehensive Plan of Action (JCPOA). This is the final action required to re-impose Iranian sanctions since President Trump's May 8, 2018 announcement of the U.S. withdrawal from the JCPOA. The U.S. initially imposed certain sanctions on August 7, 2018.
These sanctions were imposed on Iran's port operators and shipping and shipbuilding sectors, on petroleum-related transactions with the National Iranian Oil Company (NIOC), Naftiran Intertrade Company (NICO), and the Central Bank of Iran, on transactions by foreign financial institutions (FFIs) with the Central Bank of Iran, on the provision of specialized financial messaging services to the CBI and Iranian financial institutions, on the provision of underwriting services, insurance, or reinsurance and on Iran's energy sector.
---
Abdul Kerimkhanov is AzerNews' staff journalist, follow him on Twitter: @AbdulKerim94
Follow us on Twitter @AzerNewsAz