16 November 2018 18:55 (UTC+04:00)
2 886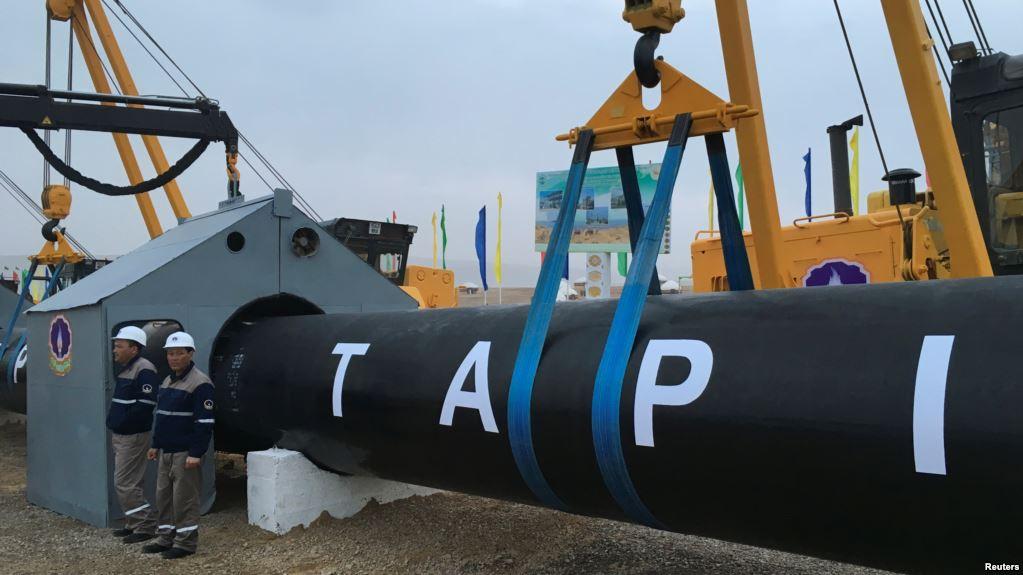 By Leman Mammadova
Turkmenistan is the world's fourth-largest natural gas reserves. It has few options to export its hydrocarbon reserves to world markets as it is a landlocked country.
At present, the main buyer of Turkmen gas is China. As manya as 31.7 billion cubic meters of natural gas was imported from Turkmenistan by China in 2017. Turkmenistan is interested in diversification of its export routes to be not depended on a single market.
As the implementation of Trans-Caspian Pipeline, which envisages reaching the Turkmen gas in the European markets, is suspended, Turkmenistan is eager to pursue projects which seem more real. Turkmenistan-Afghanistan-Pakistan-India (TAPI) project has been delayed for years. However, now certain developments were registered in its implementation.
Turkmen gas to be transported via Turkmenistan-Afghanistan-Pakistan-India pipeline will reach Pakistan in two years, said CEO of the TAPI Pipeline Company Ltd. Consortium Muhammetmyrat Amanov, noting that the total cost of the TAPI pipeline is about $ 7 billion.
"We plan to conclude the final investment decision in the first half of the next year, and then gradually complete the construction in Afghanistan, Pakistan and India," he added.
The route of the 1,814 kilometers long pipeline passing through the cities of Herat and Qandahar of Afghanistan, Quetta and Multan of Pakistan will extend to the Fazilka settlement on the Indian border.
Construction of TAPI gas pipeline was launched in December 2015. However, the construction of Afghan part commenced in early 2018. The annual capacity of the gas pipeline will be 33 billion cubic meters.
As the leader of TAPI Pipeline Company Limited, Turkmengas State Concern, which has a controlling stake, is the main financier and project manager. The consortium also includes the Afghanistan Gas Corporation, Inter State Gas Systems (Private) Limited and Indian GAIL. Turkmengas State Concern holds 85 percent stake on construction and operation of pipeline. Afghanistan, Pakistan and India will each cover 5 percent. Raw material for TAPI will be provided from Galkynysh, the largest natural gas field in Turkmenistan.
The main concern about reliability of pipeline is the ongoing military activity in Afghanistan. Afghanistan is expected to earn more than $ 400 million annually from its transit role in the project.
Turkmen government has already cut the cost of TAPI (Turkmenistan - Afghanistan - Pakistan - Indian gas pipeline) project from $ 10 billion to $ 7 billion to facilitate the realization of pipeline by attracting investors from Asia, the Middle East and Europe.
The main investor is the Asian Development Bank, which technically and financially supports the project. The Islamic Development Bank has allocated $ 700 million for the construction of the Turkmen part of the pipeline.
The European Union envisages joining the TAPI pipeline to the Southern Gas Corridor to meet Europe's energy needs.
---
Follow us on Twitter @AzerNewsAz
Related News