Kazakhstan to build wind power plant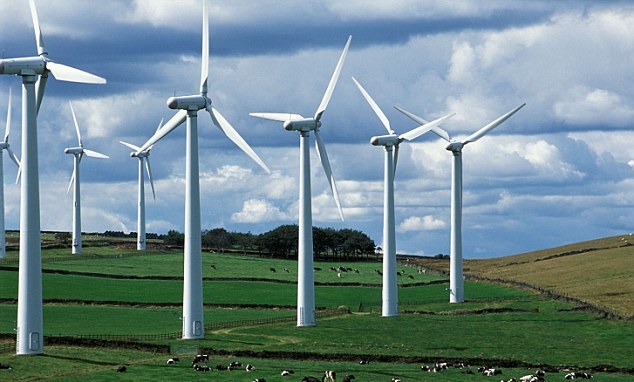 By Kamila Aliyeva
A wind power plant with a capacity of 42 megawatts will be built in Mangistau region of Kazakhstan, the press service of the mayor of the region said on July 23.
A memorandum of cooperation on the implementation of the project for the construction of a wind farm near Fort-Shevchenko was signed in the regional administration (akimat) office, the message said.
The document was signed by South Wind Power LLP, Horgos Jiuhe SilkBridge New Energy Co and akim of Mangistau region Eraly Tugzhanov.
Under the terms of the agreement, investors plan to build 17 wind generators with a capacity of 2.5 kilowatts. For this purpose, it is planned to allocate $ 60 million.
"The construction of the wind plant refers to the transition to a "green economy", the introduction of environmentally friendly innovative technologies, and this project will help meet the region's electricity needs. The construction of a 42 megawatt wind power plant will start on 375 hectares of land in the Tupkaragan region. The akimat has set the task to launch construction in August this year before investors," Tugzhanov said.
A land plot for construction has already been determined, the necessary documentation has been developed and agreed upon, and positive expert opinions have been received.
The project is also included in the plan for placing facilities for the use of renewable energy sources. A purchase agreement with the settlement and financial center, a contract for connection to the networks with JSC Mangistau distribution electric grid company have been already signed.
Kazakhstan plans generating 50 percent of its electricity from renewable and alternative energy sources according to President Nazarbayev's ambitious 2050 strategy. This strategy is a part of the country's comprehensive initiative to transfer itself from one of the world's major hydrocarbon energy producers to the green economy model.
Renewable energy production volumes will grow three times compared to current indicators, according to Kazakhstan's Ministry of Energy. In three years, more than 100 alternative energy facilities will operate in the country compared to the current 50. The facilities will include 23 wind energy plants, 17 solar power stations and 13 hydroelectric power stations, as well as several plants producing biogas, an alternative energy source.
---
Kamila Aliyeva is AzerNews' staff journalist, follow her on Twitter: @Kami_Aliyeva
Follow us on Twitter @AzerNewsAz