Tajikistan's external debt reaches about 40 percent of GDP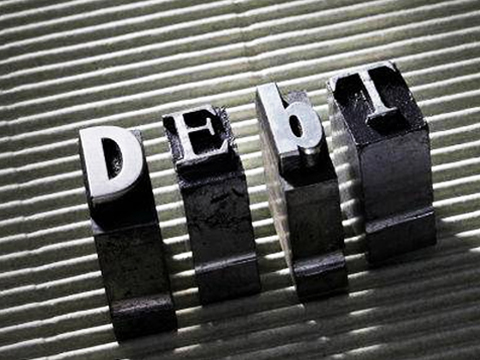 By Kamila Aliyeva
The external debt of Tajikistan at the beginning of this year reached $2.9 billion, thus equaling to 40.3 percent of the republic's GDP.
This was stated by Tajik Finance Minister Fayziddin Kakhhorzoda at a press conference in Dushanbe on February 16, Central Asian media outlets reported.
He noted that during the current year it is planned to attract $200 million of foreign borrowings.
"We mainly borrow loans from those financial institutions that are permanent partners of the country. Financial capabilities of the country allow fulfilling their obligations on attracted loans in a timely and full amount," the minister said.
He stressed that $147 million was spent on servicing the principal debt and interest last year.
Eximbank of China, to which the republic owes more than $1.2 billion, remains the main creditor of Tajikistan, according to the Ministry of Finance.
Debt resulting from the sale of government securities on international markets is $500 million. In addition, debts to the World Bank ($318 million), the Asian Development Bank ($ 278 million), the Islamic Development Bank ($ 112 million) are also relatively large.
Analysts of the World Bank earlier said that the debut of Tajikistan's Eurobonds in September 2017 significantly increased the country's debt burden.
"The recently updated Debt Sustainability Analysis (DSA) assumes that the level of debt sustainability in Tajikistan has increased from a moderate to a high level in the baseline scenario, as several important indicators have exceeded estimated thresholds. The latter reflects a decrease in the country's ability to earn foreign currency to service its external debt, which began to increase at an accelerated rate," the World Bank's report emphasized.
The report noted that the official bodies of Tajikistan intend to revise the Medium-Term Debt Management Strategy and to weaken the fiscal rule on the threshold of debt ceiling, increasing it from the current 40 percent of GDP to 60 percent of GDP.
According to the Strategy for Public Debt Management of Tajikistan for 2015-2017, there is the limit of the nominal external debt of the country, that is, its size should not exceed 40 percent of GDP. This mark is of key importance in analyzing the solvency of the country by creditors.
---
Kamila Aliyeva is AzerNews' staff journalist, follow her on Twitter: @Kami_Aliyeva
Follow us on Twitter @AzerNewsAz