26 October 2017 13:37 (UTC+04:00)
1 548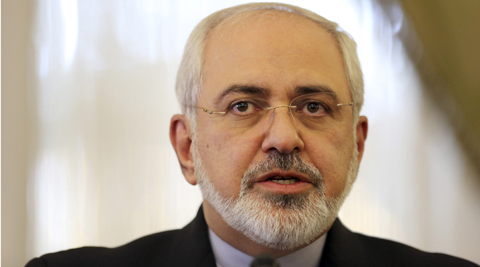 By Trend
Iranian Foreign Minister Mohmmad Javad Zarif has lashed out at US President Donald Trump over his critical remarks against Tehran.
During a combative speech on October 13, US President Donald Trump condemned Iran as a "fanatical regime" and refused to continue signing off on the Joint Comprehensive Plan of Action (JCPOA/nuclear deal).
In the meantime, the US president accused Iran of sponsoring terrorism and proposed new sanctions.
"Iran is under the control of a fanatical regime that seized power in 1979 and forced proud people to submit to its extremist rule. This radical regime has raided the wealth of one of the world's oldest and most vibrant nations, and spread death, destruction, and chaos all around the globe," Trump said.
"We stand in total solidarity with the Iranian regime's longest-suffering victims: its own people. The citizens of Iran have paid a heavy price for the violence and extremism of their leaders. The Iranian people long to -- and they just are longing, to reclaim their country's proud history, its culture, its civilization, its cooperation with its neighbors," Donald Trump added.
---
Follow us on Twitter @AzerNewsAz
Related News