Turkmenistan seeks to see Akhal-Teke horses in UNESCO World Heritage List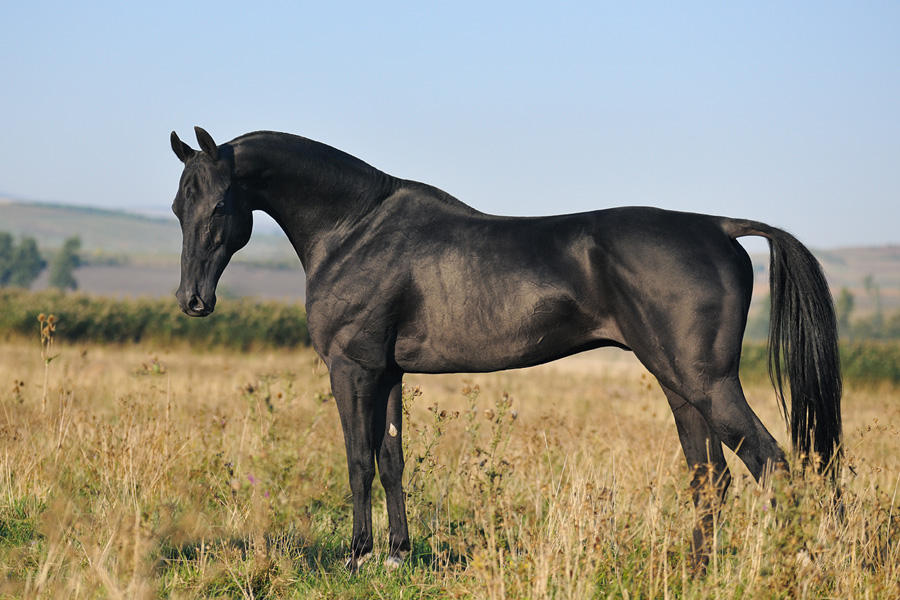 By Kamila Aliyeva
Turkmenistan plans to submit an application to the United Nations Educational, Scientific and Cultural Organization (UNESCO) to include Akhal-Teke race horses into the World Heritage List.
Turkmenistan's President Gurbanguly Berdimuhamedov has given instructions to prepare a catalog of the Akhal-Teke horses with the prospect of their international registration, Turkmen Dovlet Habarlary reported on March 1.
Stressing the importance of continuing the fruitful work in the field of Akhal-Teke horse breeding, President Berdimuhamedov tasked to study the opportunities and prepare relevant proposals for the opening of a research center or university of this profile.
He also instructed to hold a meeting with the participation of employees of the State Association "Turkmen Atlary" and eminent domestic specialists to discuss ways of realizing the objectives set today in this direction.
Akhal-Teke is a horse breed from Turkmenistan, where they are a national emblem. They have a reputation for speed and endurance, intelligence, and a distinctive metallic sheen. The shiny coat of palominos and buckskins led to their nickname "Golden Horses". These horses are adapted to severe climatic conditions and are thought to be one of the oldest existing horse breeds.
Turkmenistan created an International Association of Akhalteke Horse Breeding with its headquarters in Ashgabat. Well-equipped equestrian complexes operate throughout the country, the holiday of Turkmen racer for which the international beauty contest of Akhalteke racers dated is annually celebrated.
Today, when a steady interest in revival of horse-breeding centers and jockey clubs is shown in many countries, the traditions of Turkmen horse breeding, the national school of training of horses attracts a great attention of professionals, the statement said.
--
Follow us on Twitter @AzerNewsAz