24 September 2016 11:01 (UTC+04:00)
2 084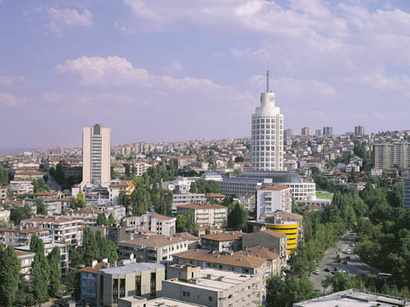 Fethullah Gulen told Germany's national broadcaster ZDF Sept. 23 that he is ready to return to Turkey if Washington approves Ankara's request for his extradition over the failed July coup.
Turkish President Recep Tayyip Erdogan has accused Gulen of ordering the failed coup and Ankara wants Washington to arrest Gulen and deliver him to Turkish authorities.
"If the US says yes, then I will go, it's not a problem," Gulen said.
Turkey's Ministry of Justice has officially appealed to the US over Gulen's arrest.
Previously, Turkish authorities sent two requests to the US for extradition of Fethullah Gulen. An Istanbul court ordered on Aug. 4 to arrest Gulen.
On July 15 evening, Turkish authorities said a military coup attempt took place in the country. Meanwhile, a group of servicemen announced about transition of power to them.
However, the rebelling servicemen started to surrender July 16 and Turkish authorities said the coup attempt failed.
---
Follow us on Twitter @AzerNewsAz
Related News