Iranian minister: South Pars development plan to be completed in two years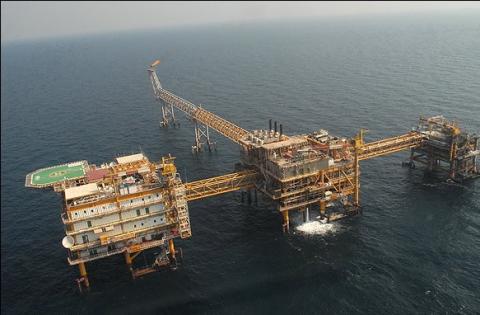 Iranian Oil Minister Rostam Qasemi has said that the South Pars gas field development plan will be completed in two years, IRNA news agency reported.
"Once all the phases come on stream, Iran's share of gas extraction will equal to that of Qatar," he said. "Currently the development plans on 17 phases are underway."
"Phases 17 and 18 will come on stream by the end of the current calendar year (March 20)," Qasemi said, adding that Phase 12 will start producing 50 million cubic meters of gas by winter.
Meanwhile, the managing director of Iran Marine Industrial Company (SADRA) said on July 30 that announcing a 35-month deadline to develop some of South Pars gas field's phases was unrealistic and political.
"None of the phases have started production yet," ISNA news agency quoted Mehdi Etesami as saying.
"The development projects of Phase 15-18 started in 1385 (2006) when there were no severe sanctions, yet none of the phases are complete. So, announcing a 35-month deadline for the phases while their development projects started amid sanctions in 1389 (2010) is totally unrealistic," Etesami said.
"If there were no financial problems, the development projects would be completed in time, but currently we can't buy all the required equipment," he added.

Etesami went on to say that SADRA has bought some key offshore equipment but it is stuck in the customs administration due to a lack of financial sources.
"Considering the current situation we can't cite any specific date for the completion of the projects," he said.
According to Etesami, the government owes some $50 million to SADRA.
He also said SADRA has been blacklisted since 2010 and cannot directly buy equipment but it has established some groups in Europe and China to negotiate and buy the required equipment.

South Pars is part of a wider gas field that is shared with Qatar. The larger field covers an area of 9,700 square kilometers, 3,700 square kilometers of which are in Iran's territorial waters (South Pars) in the Persian Gulf. The remaining 6,000 square kilometers, referred to as the North Dome, are in Qatar 's territorial waters.

The Iranian gas field contains 14 trillion cubic meters of natural gas, about eight percent of the world's reserves, and more than 18 billion barrels of LNG reserves.