29 April 2013 15:22 (UTC+04:00)
985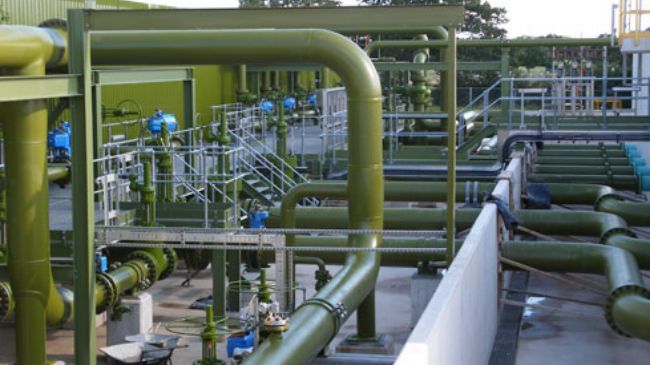 By Sara Rajabova
National Iranian Oil Company's exploration director, Hormuz Ghalavand has said the country has explored an underground natural gas reservoir in the Fars province of southern Iran.
"It is predicted that the vast natural gas reservoir starts from Borazjan (the capital of Dashtestan county, Bushehr province) and stretches into Minab fault line and Persian Gulf coastline," the senior official said on Sunday, Press TV reported.
He also noted that the natural gas reservoir was explored and identified by drilling a 3,300-meter-deep well, adding that rich hydrocarbon reserves, especially those of natural gas and light crude, were found for the first time in the hydrocarbon layer Zekin, the lower layer of the Paleozoic.
Ghalavand said that studies have begun to achieve the technology for extracting and processing conventional gas reserves, and the preliminary studies indicate that the Sea of Oman and the Caspian Sea contain non-conventional gas reserves such as shale gas and gas hydrates.
According to the official report by Iran's Ministry of Petroleum, the volume of recoverable natural gas reserves has increased to more than 33 trillion cubic meters (tcm).
Iran, which sits on the world's second-largest natural gas reserves after Russia, has been trying to enhance its gas production by increasing foreign and domestic investments, especially in South Pars gas field.
The South Pars gas field covers an area of 9,700 square kilometers, 3,700 square kilometers of which are located in Iran's territorial waters in the Persian Gulf. The remaining 6,000 square kilometers, i.e. the North Dome, is located in Qatar's territorial waters.
The Iranian gas field contains 14 trillion cubic meters of natural gas, about eight percent of the world's reserves.
Also, recently it is reported that Iran has discovered a new hydrocarbon layer in southern part of the country which contains huge amounts of light crude oil.
Iran's recoverable oil and natural gas reserves stand at 154.8 billion barrels and 33.1 trillion cubic meters, respectively.
The country's oil and natural gas reserves will last up to 80 years and 150 years respectively, if the current production and export levels remain steady.