Iran owes Turkmenistan $1bln for gas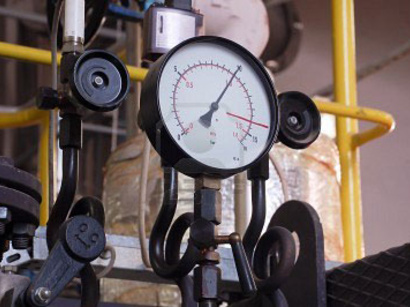 Iran is in debt to Turkmenistan for importing gas worth $1 billion, Trend news agency reported referring to Mehr agency.

Due to international restrictions, Iran has difficulties with transferring funds to Turkmenistan as payment for the gas imports.

A new round of negotiations between the officials of National Iranian Gas Company and Turkmenistan's state concern Turkmengaz are underway in Ashgabat.

National Iranian Gas Company's managing director Javad Owji has said that Iran will soon start to transfer gas from the storage tanks in Qom to the refinery near the Caspian Sea.

Turkmenistan and Iran have a shared land border. They are neighbours on the Caspian Sea. The oil and gas sector is a strategic direction of cooperation.

Turkmen gas supplies to Iran began after commissioning the Korpedje-Gurtguyy gas pipeline in 1995. In 2009, the two neighbouring countries opened up additional capacity on the Dovletabad-Sarahs route.

A related branch over the territory of Iran from Sarakhs to the settlement of Sangbast through Hangeran was opened in November 2010.

Tehran and Ashgabat are negotiating to increase Turkmen gas supplies to Iran. Iranian media reported in late November that during the past six months, Iran received an average of five million cubic meters of gas per day from Turkmenistan.

Taking into account the results of the negotiations between the two countries, the volume of supply is expected to increase up to 40 million cubic meters gas in two to three weeks.