Azerbaijani athletes commence intense training for the Summer Olympiad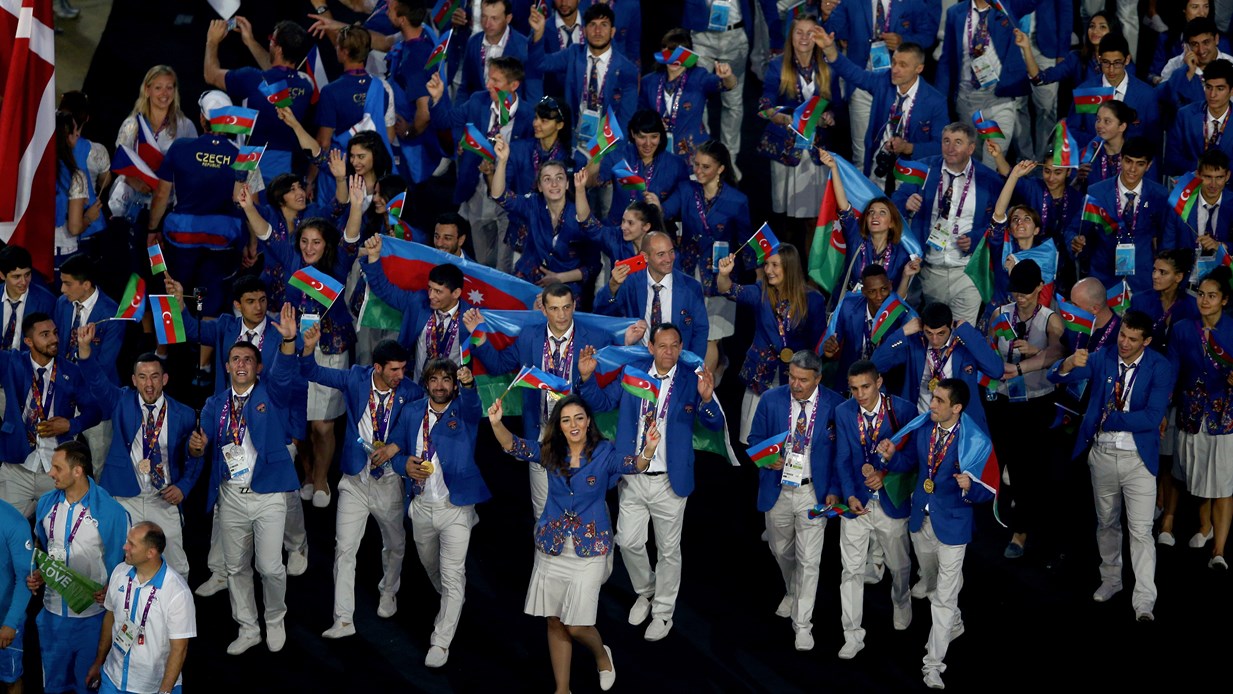 By Nigar Orujova
Azerbaijani athletes showed their best this summer at the inaugural European Games in Baku, winning second place in the overall ranking, and have now thrust themselves into preparations for the Summer Olympic Games.
The next event will take place in Rio de Janeiro, Brazil, on August 5-21, 2016; less than a year left for major competitions between the strongest athletes from around the world.
Azerbaijani President Ilham Aliyev signed a decree on preparations for the XXXI Summer Olympic Games on August 12 that would use state resources to provide an appropriate level of organized training to the national Olympic team.
"The current level of development of the Olympic movement in Azerbaijan has found a bright reflection in the achievements reached in the sports area of the country. Winning awards in various major competitions, including 21 gold, 15 silver, and 20 bronze medals at the first European Games, ended with great success in Baku, is a manifestation of the formation of a new generation of strong young athletes in Azerbaijan. The fact that we have been awarded ten medals at the last Summer Olympics shows that we have great potential in Olympic sports," the president said in the decree.
The head of state instructed the Cabinet of Ministers to provide funding for training camps for the XXXI Summer Olympic Games, the organization of licensed competitions in Azerbaijan, and the participation of the Azerbaijani delegation at the Olympic Games and other events.
Preparation for the summer Games is being overseen in stages by the Youth and Sports Ministry, the National Olympic Committee, and the respective sports federations of the various teams.
At the last Summer Olympics Games in London in 2012, the 53-member Azerbaijani national team ranked 30th with two gold, two silver, and six bronze medals.
Azerbaijan has taken part in the Summer Olympic Games since 1996. The country earned one silver medal in Atlanta in 1996, two gold medals and a bronze medal in Sydney'00, one gold and four bronze medals in Athens'04, and one gold with two silver and four bronze medals in Beijing'08. The whole country is expecting that this successful trend will continue during the next Olympic Games.
The Summer Olympic Games is the world's largest international multi-sport event that is held every four years.
Baku submitted its bid to host the Games along with Doha (Qatar), Madrid (Spain), Prague (Czech Republic), Rio de Janeiro (Brazil), Tokyo (Japan), Chicago (the U.S.), and St. Petersburg (Russia). The host city was announced at the 121st IOC Session in Copenhagen, Denmark in 2009.
The Games will gather more than 10,500 athletes from 205 National Olympic Committees in August 2016. The event will feature 28 sports — including rugby sevens and golf, which were added by the International Olympic Committee in 2009.
The Rio 2016 sporting events will take place across 33 venues spread across 4 regions of the city namely – Barra, Copacabana, Deodoro, and Maracana.
--
Nigar Orujova is AzerNews's staff journalist, follow her on Twitter: @o_nigar
Follow us on Twitter @AzerNewsAz