EU hopes visa regime with Azerbaijan be implemented in summer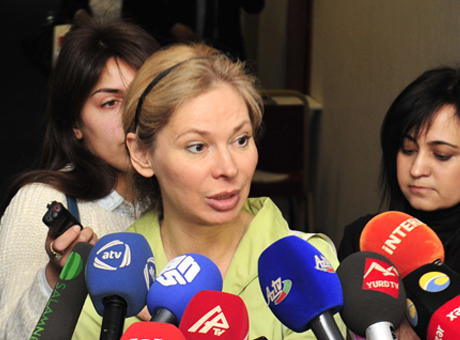 By Nigar Orujova
The European Union hopes that the visa facilitation agreement signed between EU and Azerbaijan be implemented in the summer of 2014.
This was said by the Head of the EU Delegation to Azerbaijan Malena Mard on May 19.
Mard added that talks are underway on the agreement and a supplementary contract to it.
Azerbaijan and the EU signed a visa facilitation agreement during the EU summit in Vilnius in November 2013. Azerbaijan also signed a readmission agreement with the EU on this February.
Under a new rule, a decision on issuing a visa will be made within 10 days, and two days or less in case of emergency.
The cost of the application will decrease to €35 for Azerbaijani citizens, and the list of required documents will be reduced for certain categories of the population, including relatives and members of official delegations, students, teachers, businessmen, scientists, and journalists.
The visa facilitation and readmission agreements are part of the EU Eastern Partnership Program aimed at closer cooperation of EU with six former Soviet republics - Azerbaijan, Armenia, Belarus, Georgia, Moldova, and Ukraine.
Trans-Caspian gas pipeline
"Implementation of the Trans-Caspian gas pipeline is a good opportunity for diversification of energy supplies to the EU," Mard added.
"Taking into account the high demand for gas, the EU could be satisfied with gas supply from Turkmenistan," she said.
"The EU supports the Trans-Caspian pipeline project," Mard said.
Negotiations on the Trans-Caspian gas pipeline between the EU, Azerbaijan and Turkmenistan began in September 2011.