21 February 2014 18:04 (UTC+04:00)
462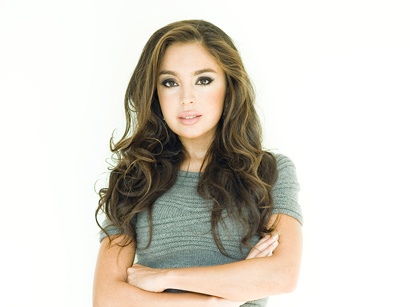 By Nazrin Gadimova
The Vice-President of the Heydar Aliyev Foundation and the Head of the International Dialogue for Environmental Action (IDEA), Leyla Aliyeva held a meeting with experts to discuss ways to preserve leopard species.
The participants included Urs Breitenmoser from the International Union for Conservation of Nature, and Chris Ransom from the Zoological Society of London (ZSL).
During the meeting attended also by Arzu Aliyeva, the involved sides discussed creating a favorable environment for the leopards in Azerbaijan, taking into account the topography of the country and effective ways to increase the number of leopards across the country.
After the meeting, the experts visited IDEA Resource Center at the Public Administration Academy under the Azerbaijani President where they inspected environment projects.
They also met Ecology and Natural Resources Minister Huseyngulu Bagirov and Head of the World Wildlife Fund's (WWF) Country Office for Azerbaijan Elshad Asgarov.
Foreign experts will also visit Zangezur National Park, where earlier camera traps made shots of two Caucasian leopards.
Leopards enrich the wildlife whether it is evergreen Caucasian forests or African prairies, and their color's pattern has long been a global trend, being used as by fashion designers, as well as interior designers.
Leopard, a member of the Felidae family with a wide range in some parts of Africa and tropical Asia, from Siberia, South and West Asia to most of sub-Saharan Africa, is listed as Near Threatened on the IUCN Red List because it is declining in large parts of its range due to bad nature habitat and being hunted for trade and pest control.
The species' success in the wild is in part due to its opportunistic hunting behavior, its adaptability to habitats, its ability to run at speeds approaching 58 kilometers per hour its unequaled ability to climb trees even when carrying a heavy carcass, and its notorious ability for stealth.
In recent years, works carried out as part of the "Big Five" program, started by Leyla Aliyeva, have paid off. The program covers protection of five fauna species - bear, wolf, gazelle, eagle, and leopard, which are on the verge of extinction in the Caucasus.