Azerbaijan to launch production of satellite equipment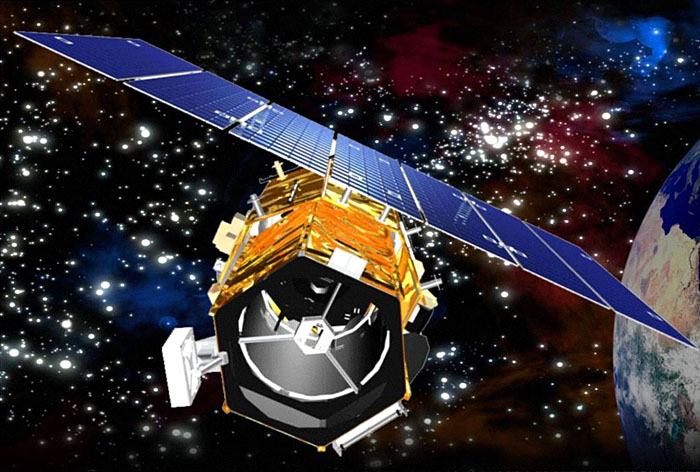 By Nigar Orujova
Azerbaijan will expand production capacities to manufacture satellite equipment, Deputy Minister of Communications and Information Technologies Iltimas Mammadov said on September 12.
According to Mammadov, the expansion of capacities will attract new experts to the space industry and will create jobs.
"Currently, this sector employs approximately 60 people. Our prospective plans for the near future include increase of the number of employees in the sector up to 150 people. Establishment of plants and factories in the country will allow to increase their number to 500."
A second telecommunications satellite and an Earth exploration satellite are planned to be launched, he said.
Launching of the second telecommunications satellite of Azerbaijan is planned for 2016, Mammadov said.
The first national satellite, Azerspace-1, was launched in February 2013. It covers Eastern Europe, the Caucasus, Central Asia and North Africa. Launching the second satellite, along with the expansion of the coverage area, will provide greater stability of telecommunication services.
"A significant part of the Azerspace/Africasat-1a satellite resources has already been marketed to African countries, and negotiations are continuing on selling the remaining part of the satellite's resources. Afghanistan takes great interest in purchasing the satellite capacities," he said.
Mammadov believes the low-orbit satellite's services will be no less significant. The low-orbit satellite is more mobile and in contrast to the geostationary satellite, which is located at the 39,000 km height, has the ability to move continuously, revolving around the Earth.
"This will provide receiving information on emergencies, natural disasters, fires, floods, etc. in this country and abroad. The project is of commercial nature and will provide information services to other countries. Azerbaijan, which now has entered into the space family, will use all the advantages of satellite communications for the benefit of the republic and the world," Mammadov said.
The Azerspace-1 satellite started its full commercial operation in July. Some 80 percent of the satellite's resources are available for commercial purposes.
The satellite was designed to offer digital broadcasting services, Internet access, data transmission, to create multiservice VSAT networks and to provide for governmental communication.
The term of exploitation in the orbit of Azerspace-1, which is expected to fetch $500-600 million to the country, will be up to 15 years.
Launching the low-orbit satellite is scheduled for 2015.
Currently, Azerbaijani space agency Azercosmos is working to establish a cross-functional ground station, which will also be used to receive satellite images from other satellites flying over the region. Work on the station is expected to finish by the end of 2013.