Unauthorized car equipment to be confiscated in Azerbaijan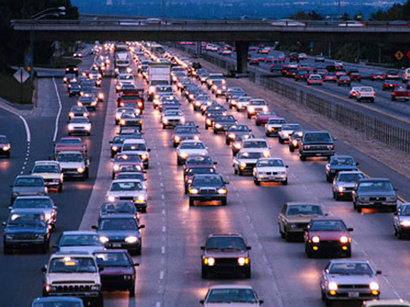 By Nigar Orujova
Car radar detectors, polyphonic signals and other equipment unauthorized by law in Azerbaijan would be confiscated by court, and the driver would face a fine worth 80 to 100 manats (about $127), Kamran Aliyev, an official at the Main State Traffic Police Department, said on June 27.
The number of fires occurring in vehicles increased in the capital Baku recently due to "outside interference with the automobiles' electrical system", Aliyev said.
According to him, some car owners and drivers are equipping their vehicles with signals, monitors and other equipment, which are installed in the car by non-professionals, which causes a variety of accidents.
"As a result of incorrect hook-up of additional equipment to the car's electrical system, short circuits occur. Drivers altogether should not install in their vehicles sound signals that disturb residents as well as any equipment prohibited by law. If some device which is not envisioned by the manufacturing plant, for instance, a TV, a monitor, a radio or a tape recorder, is installed in the vehicle, the installation must be carried out at special repair stations, which guarantee the quality of their work," Aliyev said.
Earlier, the city traffic police warned car owners driving with tinted windows, curtains, films and other items limiting the visibility and transparency of the glass, which are forbidden in the country.