ASAN Service to run mobile centers in Azerbaijani regions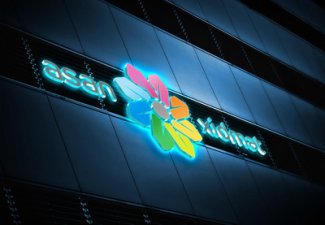 By Nigar Orujova
ASAN Service's mobile centers will work in Azerbaijani regions from June 2013, Head of the State Agency for Public Services and Social Innovations under the President of Azerbaijan, Inam Karimov, said on Wednesday.
Center No. 1 of the ASAN Service has been created under the State Agency to ensure unified and coordinated provision of services by state bodies. The service center in the capital Baku started rendering services in January.
"According to the corresponding orders of Azerbaijani President Ilham Aliyev, special buses will travel to the settlements and regions where the ASAN service will not be opened this year, to render services to the population on the ground. The process will start in June this year," Karimov noted.
Some 300 volunteers, who are preparing for civil service, are working in ASAN service centers. This work will simplify their future employment as they will have all the necessary experience.
The agency has also issued special certificates to those who want to continue working in the private sector, which will also facilitate hiring.
The centers' work will be based on the principles of transparency, convenience and efficiency, as well as provision of suitable conditions for compliance with these principles.
ASAN Service Center No.1 covers three districts of the capital Baku -- Nasimi, Narimanov, and Binagadi, and is located on Heydar Aliyev St. 36.
The first ASAN service center renders access to 23 services that are provided by nine state entities without extra expenses and loss of time. The Center is open from 10:00 AM until 20:00 PM and until 17:00 PM on Sundays.
ASAN Service Center No.2 will be opened in May in Khatai district, and another center is to be opened in Sumgayit, an industrial city located 30 km north of the capital. These centers will render services for a number of districts of Baku and Sumgayit, as well as neighboring regions.
In July, ASAN Service Center No.3 will be opened in Yasamal district, which will provide an opportunity for all of Baku's population to use its services.
Also, a regional ASAN center will be opened in Ganja, the country's second largest city, by late August. The center will deliver services for Ganja and nearby regions.
The ASAN service center's website was launched in January as well. The website has such sections as "ASAN services", "Online queue", "Call center", "Online contact", "Useful information", "Self-service," "Offsite service", "E-ASAN" and "Contact us".
In the first quarter of 2013 more than 35,000 people applied to ASAN.
The State Agency for Public Services and Social Innovations and ASAN Service Center No.1 were opened by President Ilham Aliyev on December 29. The agency and the service were created in accordance with the presidential decrees issued on July 13 and September 5.
The state agency was established to increase transparency in state bodies' activity, render more high quality, convenient services to citizens by using new methods and innovations, improve services and accelerate the transition to electronic services.