Internet domain body ready to register URLs with Azeri letters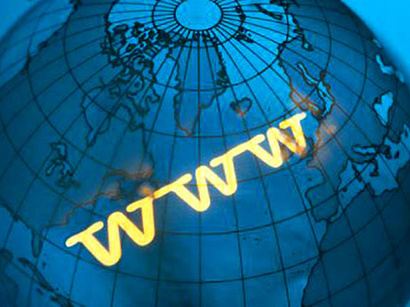 Intrans Co, which is engaged in registration and sale of national domain names in Azerbaijan, is technically ready for the registration of Internet addresses using Azerbaijani alphabet letters, CEO of the company Faig Farmanov told Trend news agency.
According to Farmanov, in world practice there is so-called Internationalised Domain Names (IDN), which contains the characters of national alphabets.
IDN includes Internet addresses with non-Latin characters in the traditional top-level domains and non-Latin top-level domains consisting of non-Latin alphabet letters (Cyrillic and Arabic alphabet).
"For practical use of the new registration method, first of all, it is necessary to follow certain procedures. Organization of such registration includes certain priorities such as, for example, registration of Internet addresses of government agencies and brand owners, followed by registration that may be available to all," Farmanov said.
Prospects for expanding the methods and means of WEB addressing through the use of different alphabets and other ways of writing have been discussed in the International Corporation for Assigned Names and Numbers (ICANN) since the founding of the organisation in 1998. In late 2009, ICANN introduced the final version of the plan on the introduction of a limited number of new domain zones in national languages for those countries where the alphabet is different from Latin.
The use of national languages not only in content, but also in the web address resources can contribute to a more convenient and comfortable internet communication of residents of those states and regions where these languages are native.