Cooperation between statistical institutions of Azerbaijan and Vietnam discussed [PHOTOS]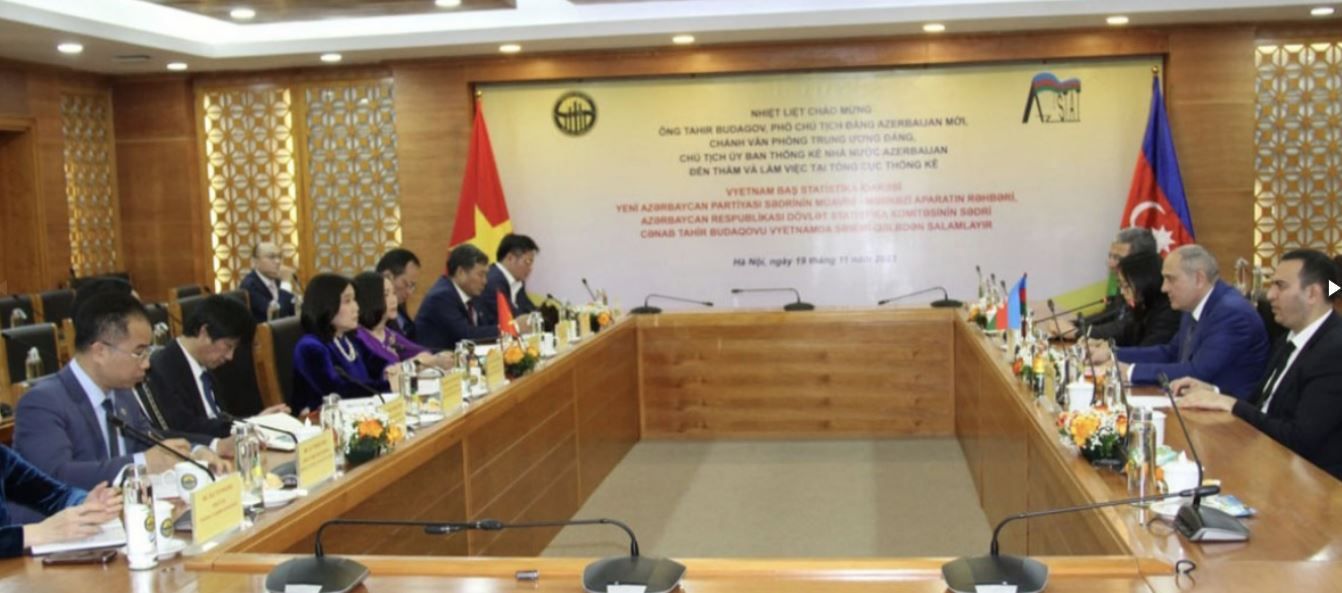 In Hanoi, the capital of the Socialist Republic of Vietnam, a meeting was held between Chairman of the State Statistics Committee Tahir Budagov and Director General of the General Statistical Office of Vietnam Nguyen Ti Suong, Azernews reports.
Prospects of cooperation between the State Statistics Committee of the Republic of Azerbaijan and the General Statistical Office of Vietnam were discussed at the meeting.
During the meeting, it was brought to attention that the development of relations between Azerbaijan and Vietnam, which celebrated the 30th anniversary of diplomatic relations last year, is a source of satisfaction. It was emphasized that both countries are interested in deepening multifaceted relations covering various spheres.
Mrs Nguyen Thi Suong gave detailed information on the activities of Vietnam's General Department of Statistics and said Azerbaijan's experience in the field of statistics is of interest to her country. He said they are ready to take real steps to ensure cooperation between the statistical agencies of the two countries.
Chairman of the State Committee on Statistics Tahir Budagov gave extensive information on the activities of the institution he heads, talked about the ongoing reforms in the field of statistics, and introduced innovations in Azerbaijan. Tahir Budagov said that the State Statistics Committee has extensive international relations effectively cooperates with relevant agencies of a number of countries and emphasized the existence of good opportunities for the implementation of useful cooperation in this field.
At the meeting, the sides exchanged views on a number of other issues of mutual interest.
---
Follow us on Twitter @AzerNewsAz