Number of projects to be completed in Shusha this year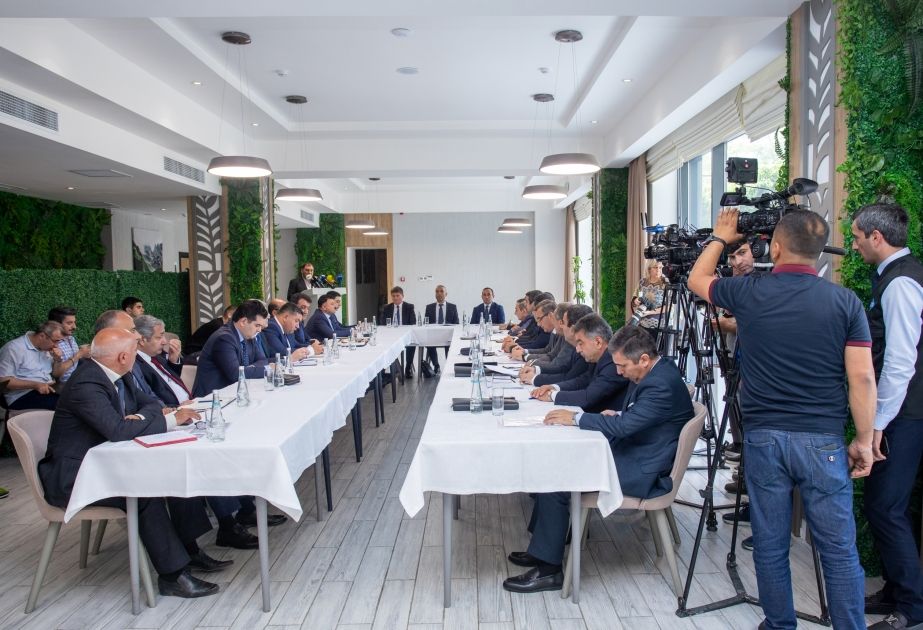 The work towards the restoration of Shusha city is proceeding rapidly and a number of projects will be completed this year, Azernews reports, citing the chief adviser of the President's special representation in Shusha Kanan Guliyev telling at the regular meeting of the Working Group on "Energy Supply Issues" of the Inter-Departmental Center.
He said that the construction of 23 buildings has been started in Shusha in accordance with the Great Return to the territories freed from occupation, and 1,500 people are expected to be relocated here.
Construction of school, hospital and post office buildings continues. These buildings are built with special architecture. DOST and "ASAN service" centers will also operate in the administrative building of the post office.
"For energy supply, 5 substations were built and put into use. On the Dashalti River, a water reservoir and a pumping station were put into use. The construction of Shusha's sewage system continues," he added.
---
Follow us on Twitter @AzerNewsAz