Karabakh Revival Fund supervisory board meets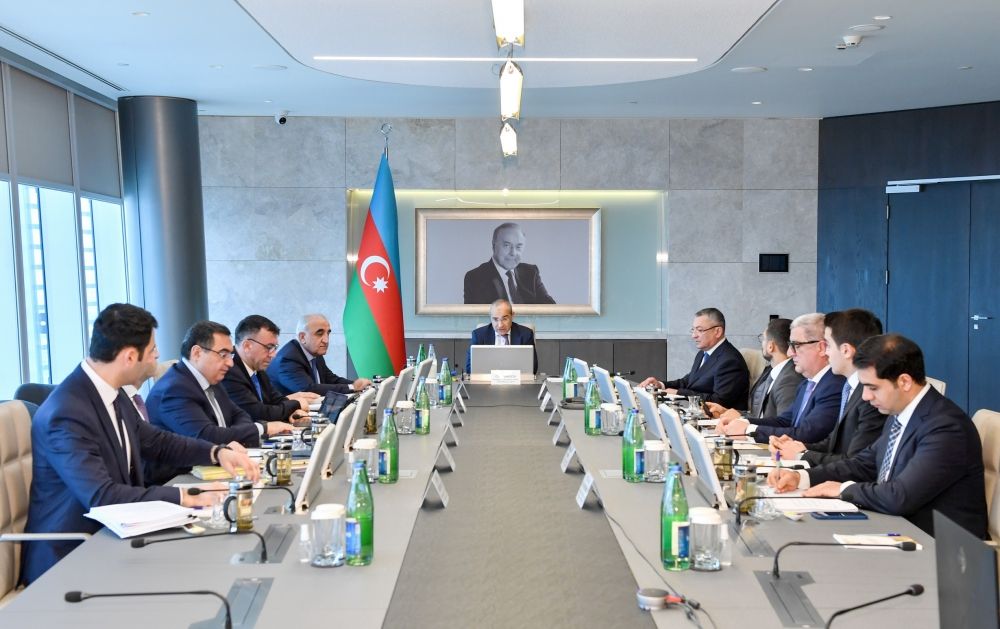 A meeting of the supervisory board of the Karabakh Revival Fund was held, Azernews reports.
At the meeting, Chairman of the Board of the Karabakh Revival Fund Rahman Hajiyev presented detailed information about the issues on the agenda.
The participants in the meeting appointed the external auditor of the Karabakh Revival Fund for 2022, approved the Fund's "Staff chart, the procedure for applying supplements to the position salary and the labor payment fund", approved the "Karabakh Revival Fund budget for 2023".
They discussed issues such as the approval of the "Rules on the preparation and implementation of the budget of the Karabakh Revival Fund" and the approval of the new version of the "Rules on the allocation of funds of the Fund".
At the end of the meeting, the above-mentioned documents were approved by the Supervisory Board.
Also, the Supervisory Board expressed its agreement to the work done by the Fund and the directions of its activities and gave relevant assignments for the discussion of other issues presented at the meeting at the next meeting.
---
Follow us on Twitter @AzerNewsAz