Some 33 peacekeepers' vehicles pass through Lachin Road [PHOTOS]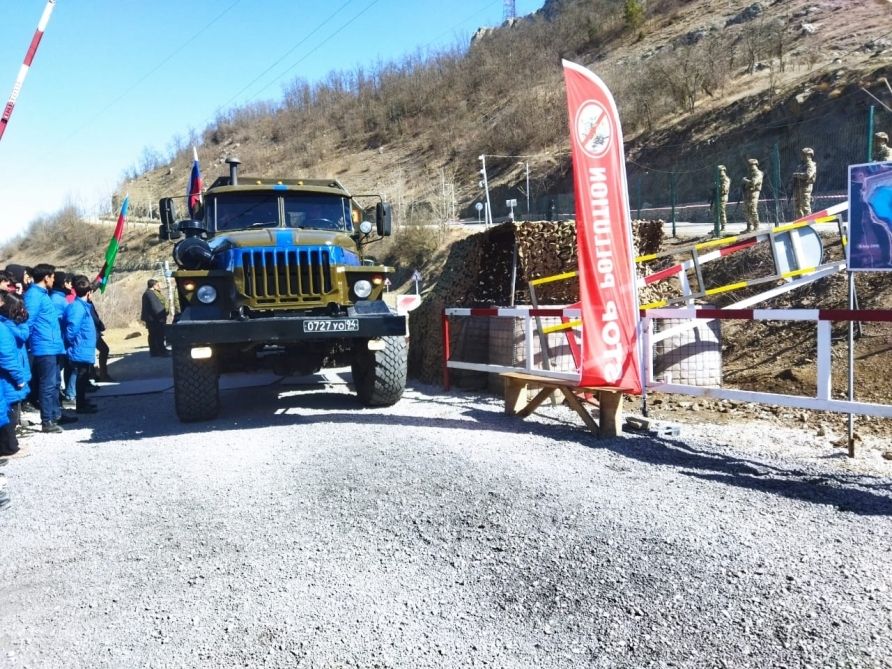 Day 89, the peaceful protest of Azerbaijani eco-activists and young volunteers on the Lachin-Khankendi road continues.
According to the information received from the scene, 33 vehicles belonging to the Russian peacekeepers freely passed through the Lachin-Khankendi road on March 10, 2023, which is proof that the protest does not hinder movement of vehicles used for humanitarian purposes.
The vigorous vigil dates back to December 12, 2022, and to this day, the picketers have not altered their motive in compelling the Russian peacekeepers to provide access to the Qizilbulag and Damirli deposits in Karabakh for Azerbaijani experts to assess their current state and possible impact on the regional environment.
After the Russian peacekeepers' failure to provide the necessary conditions for the Azerbaijani agency representatives to carry out their duties in the area, a group of eco-activists, NGOs, and public representatives have taken to the street in protest at the peacekeepers' repugnance to live up to their obligations in line with the November 10, 2020, peace deal to maintain peace and order in the region, and oust the Armenian troops from the region and prevent illegalities. However, time proved that the Russian peacekeepers are driven by the interests of Russia rather than the idea coming from the essence of the notion of peacekeeping as universally understood.
---
Follow us on Twitter @AzerNewsAz