EU mission to Armenia fraught with alliance loss with Azerbaijan [PHOTO]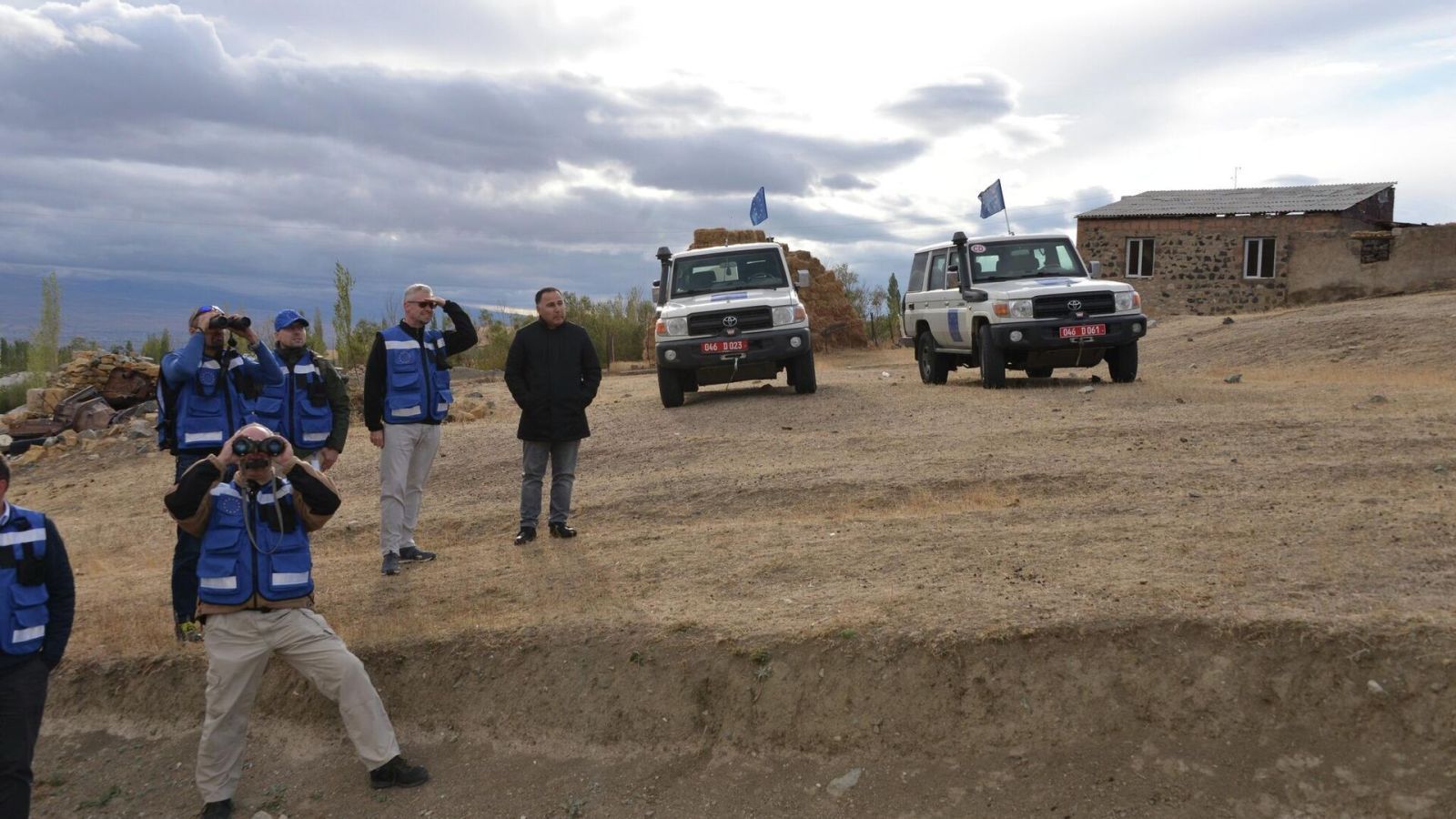 On January 23, the EU Council approved the dispatch of a long-term civilian mission to Armenia, Azernews reports, citing the EU's press service.
The aim of the mission is to promote stability on the Azerbaijani-Armenian border, build confidence on the ground and provide an environment conducive to EU-supported efforts to normalize relations between Azerbaijan and Armenia.
"The Council today agreed to establish a civilian European Union Mission in Armenia (EUMA) under the Common Security and Defence Policy (CSDP). The objective of the Mission is to contribute to stability in the border areas of Armenia, building confidence on the ground, and ensuring an environment conducive to normalization efforts between Armenia and Azerbaijan supported by the EU," the document says.
According to Armenia's request, the mission will conduct routine border patrols and report on the situation, which will strengthen the EU's understanding of the situation on the ground.
The mandate has been approved for two years, with its operational headquarters in Armenia. Stefano Tomat has been named as the civil operation's commander.
The mission will also contribute to mediation efforts through a process led by European Council President Charles Michel.
French Foreign Minister Catherine Colonna also commented on the EU decision.
"This decision is very important and France will be happy to take part in this European mission," Colonna wrote, retweeting a message by the head of the European diplomacy, Josep Borrell.
The Azerbaijani Foreign Ministry reacted ambiguously to this statement. The ministry stated that such an engagement must not be exploited for derailing the normalization process between Azerbaijan and Armenia, including in the context of the border delimitation process that should be carried out exclusively on a bilateral basis.
"It must be ensured that the deployment of the EU mission in Armenia duly takes into account the legitimate interests of Azerbaijan, and such an undertaking by the EU takes place in a manner that does not undermine mutual trust and confidence," the ministry added.
This decision of the European Union was made without agreement with Azerbaijan, which may in the future serve as Azerbaijan's refusal to cooperate with the EU. Ultimately, Azerbaijan's trust in this organization may be lost. It seems that by taking advantage of this mission, in order to free up resources, Armenia will only continue its aggressive policy against Azerbaijan. However, according to the Foreign Ministry, in the course of a series of consultations between Azerbaijan and EU representatives, it was noted that the EU's participation in Armenia through the mission should not become a pretext for Armenia to evade the fulfillment of its obligations.
---
Follow us on Twitter @AzerNewsAz