Azerbaijan & Heydar Aliyev on Jan. 9: chronology of progress [PHOTO]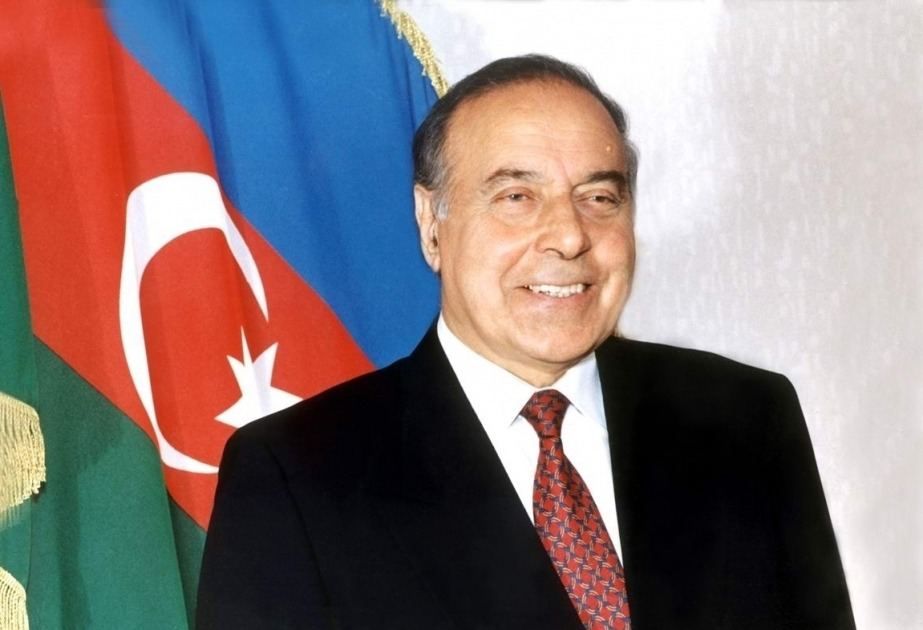 By Trend
Having played a crucial role in Azerbaijan's formation and development, Heydar Aliyev left an indelible mark in history of Azerbaijan. "Azerbaijan & Heydar Aliyev" – is a special project of Trend News Agency, dedicated to the 100-th anniversary of the national leader, which will cover key events of Heydar Aliyev's work in the years of him leading Azerbaijan.
*****
January 9, 1994 - Important message to Azerbaijanis worldwide
Heydar Aliyev met with a group of Azerbaijanis living abroad. He stressed that every person, who has Azerbaijani blood should help their native country, be close to it. He said that, even if one lives happily abroad, is wealthy, there is still only one homeland for a person, and this concerns every person and nation. The land of Azerbaijanis is Azerbaijan. Heydar Aliyev said that he is seeking to unite Azerbaijanis living all around the world. A strong democracy supporter, Heydar Aliyev said that Azerbaijanis can live anywhere they choose, adding that Azerbaijan will always be their home.
January 9, 2000 - Securing Türkiye's support
Heydar Aliyev left for Türkiye on a visit. During the official welcoming ceremony at Ankara airport, the national leader noted that relations between Türkiye and Azerbaijan are eminently friendly and fraternal. Therefore, when solving many issues, both of global and international interest, as well as regional matters, in order to determine the policies of the two countries, or specific events, Türkiye and Azerbaijan consult and meet on a regular basis, he said, adding, that these consultations, meetings, negotiations are beneficial for both sides.
During the talks with Turkish President Suleyman Demirel, the national leader said that Baku highly appreciates Ankara's support for Azerbaijan in its right cause [to liberate its lands from Armenian occupation], and strongly condemns Armenia's aggression against Azerbaijan.
January 9, 2001 - Signing of important documents with Russia
President of the Russian Federation Vladimir Putin paid an official visit to Baku, where he met with Heydar Aliyev. A number of Azerbaijani-Russian documents were signed during the visit, including the Baku Declaration and the joint declaration on cooperation at the Caspian Sea. Speaking about these documents, Heydar Aliyev noted the significance of Baku Declaration in providing measures for further strengthening of friendship between Russia and Azerbaijan.
"The main principles of mutual relationships are indicated in the declaration, moreover, it stipulates the improvement of principles of strategic partnership between Azerbaijan and Russian Federation," the national leader pointed out.
---
Follow us on Twitter @AzerNewsAz