From stunning victory to mega projects in Karabakh – Zangilan airport inaugurated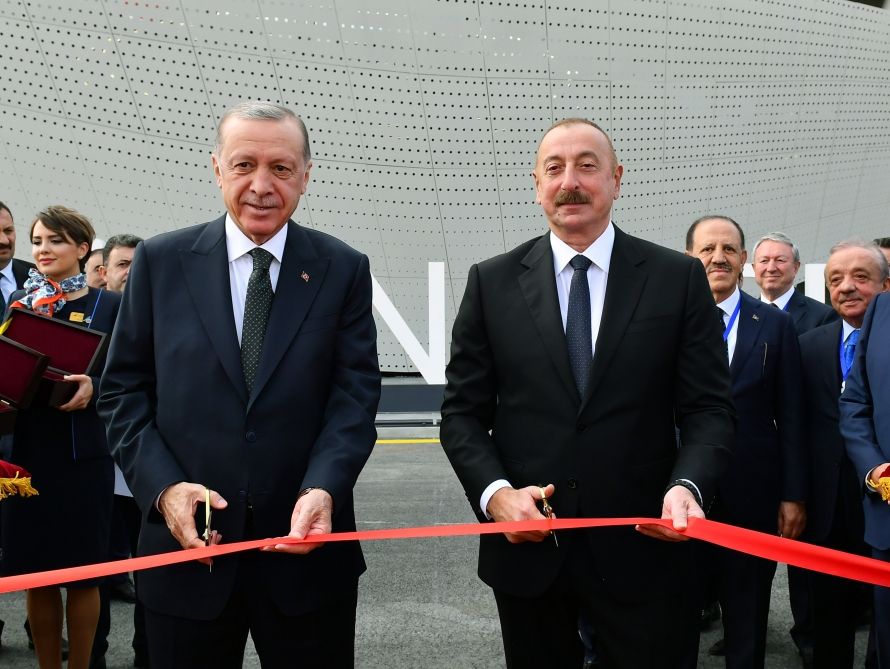 By Fuad Muxtar-Aqbabali
Azerbaijan has inaugurated another grandiose project in the Eastern Zangazur economic region.
The Zangilan International Airport, timed to coincide with the second anniversary of the liberation of the district from Armenia's nearly 30-year-long devastating occupation, was commissioned on October 20 by Azerbaijani and Turkish Presidents Ilham Aliyev and Recep Tayyip Erdogan respectively with top officials from both nations in presence.
The Turkish leader has made another visit to the war-torn Karabakh to support the Azerbaijani leader's unceasing efforts to have the cities and villages, razed to the ground by the Armenian occupation, rebuilt from scratch.
Since the triumphant victory of the national army in the 44-day second Karabakh war, the Azerbaijani leader with a brand new vision for the region has been resolutely advancing several top priority issues vital for the wider region with rebuilding and reconstructing the regained lands through applying the state-of-the-art projects, with parallel intensive policies to hammer out a peace deal with Armenia to further implement plans designed to serve former IDPs upon their return back to their native homes.
Upon arrival at Zangilan, the Turkish president joined his Azerbaijani counterpart to cut the ribbon symbolizing the opening of the international airport.
Thanks to the heroism of the victorious Azerbaijani army, the tricolor state flag of Azerbaijan has been fluttering in the city of Zangilan for the second year already, and the commissioning of this grand project is a sign of the determination of the Azerbaijani leader to have the nation's full control restored over the occupied lands by ensuring the region's security through all possible means.
With new projects inaugurated up until now and those in the pipeline, the devastated region is changing its face with highways, railroads, bridges, and new power stations, just to name a few. The geographical position of the region and the opportunities available create natural opportunities for the transformation of Zangilan into an international transport and logistics center.
In addition, all megaprojects, that is, the construction of the railway and the highway via the Eastern Zangazur are to connect mainland Azerbaijan with Nakhchivan and further with Turkey. These and a number of other important projects will play a pivotal role in successfully realizing the socio-economic development of Zangilan and Eastern Zangazur along with the whole of the region.
On October 20, the two leaders also attended the inauguration of the first stage of the Dost Agropark smart agricultural complex in Zangilan District.
Traveling to Jabrayil District today from neighboring Zangilan, Ilham Aliyev and Recep Tayyip Erdogan attended a groundbreaking ceremony of Azerbaijan-Turkiye International Forestry Training Center, Smart Seedlings, and Friendship Forest Complex.
---
Follow us on Twitter @AzerNewsAz