6 November 2018 19:25 (UTC+04:00)
1 307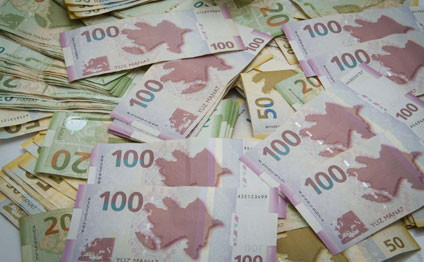 By Sara Israfilbayova
More than 95 percent of the expenses of the State Social Protection Fund are payments to the population.
Azerbaijani Minister of Labour and Social Protection of the Population Sahil Babayev said that at the expense of these payments, it is planned to increase the average pension in the country, which will be more than 240 manats ($141).
The draft law "On the budget of the relevant executive body that provides social security and protection for 2019" provides for the State Social Protection Fund's revenues and expenses at 3.93 billion manats ($2.31 billion).
In accordance with the document, in 2019, deductions to the Fund for compulsory social insurance are projected at 2.42 billion manats ($1.42 billion), insurance of state-financed organizations – 811.69 million manats ($477.46 million), employees of state-owned organizations – 110.68 million manats ($65.10 million), extra-budgetary sector – 1.5 billion manats ($882.35 million), including individuals engaged in business activities – 65 million manats ($38.23 million), other incomes – 6 million manats ($3.53 million).
There are over 1.3 million people of retirement age in Azerbaijan, which is 13.2 percent of the total population of the country. Some 58.5 percent of pensioners receive an old-age pension, 11.5 percent - a pension due to the loss of a family member, and the rest - a disability pension.
Azerbaijani President Ilham Aliyev on May 2, 2017 approved amendments to the law "On Labor Pensions".
The amendments provide for the elimination of the concept of the basic part of the labor pension and the 12-year service required for the appointment of a pension, as well as the gradual increase in the retirement age for women and men up to 65 years.
The retirement age will increase every six months until 2021 for men, until 2027 for women. In view of the elimination of the concept of "basic part of the pension", the law introduces the concept of "minimum pension". The size of the minimum pension from January 1, 2017 is 110 manats ($64.7).
Another change is connected with the compulsory social insurance. So, now 90 percent of the deductions paid by employee on compulsory state social insurance will be reflected in his/her account.
Deductions are formed from two sources: the deductions made ​​by the employer in the amount of 22 percent of the salary fund of the enterprise, and the deductions worth 3 percent of the employee's wage. Formerly, only 50 percent of these deductions were reflected in employee's account.
---
Sara Israfilbayova is AzerNews' staff journalist, follow her on Twitter: @Sara_999Is
Follow us on Twitter @AzerNewsAz
Category News