NATO hails support from Azerbaijan to its objective of bringing peace to Afghanistan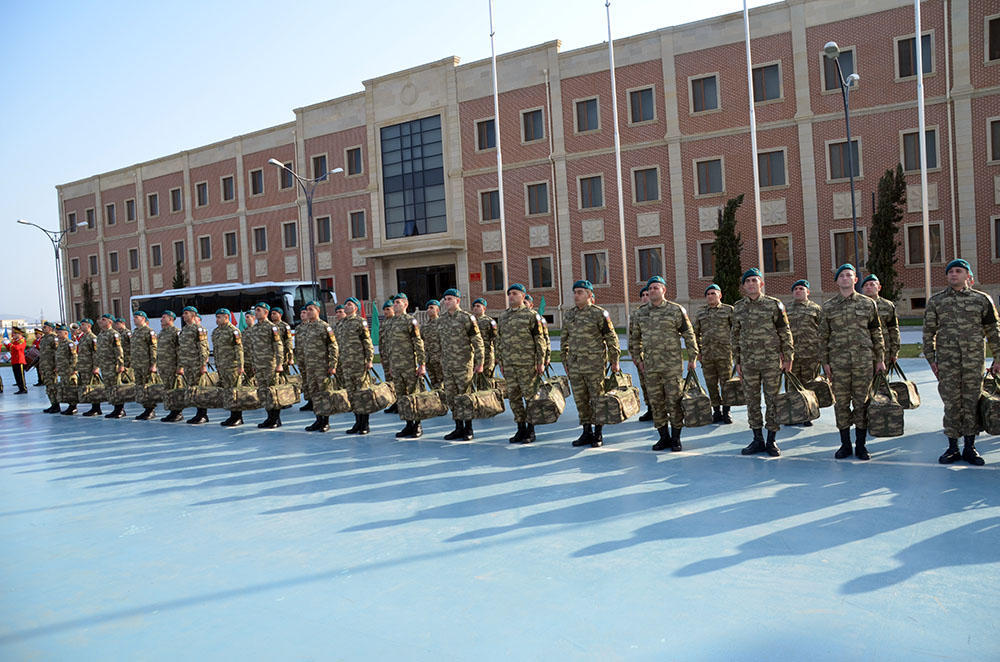 By Rashid Shirinov
NATO has hailed the strengthened support from Azerbaijan, which is serving within Turkey's contingent in the Resolute Support Mission in Afghanistan.
"We strongly welcome the strengthened support from all Allies and partners including from Azerbaijan," a NATO official told Azernews on December 14. "This remains critical to our progress, and to our objective of bringing peace to Afghanistan."
NATO thanked Azerbaijan for continued commitment to the Resolute Support Mission with troops, transit and financial support.
Last month, NATO Secretary General Jens Stoltenberg said at a press conference that NATO is grateful for Azerbaijan's decision to increase its troop contribution to the Resolute Support Mission next year.
Speaking about the current situation in Afghanistan the NATO official praised the propgress made afghan forces.
"Afghan forces are making progress, even though the situation remains challenging. Afghan Special Forces have conducted 80 percent of their operations independently, using their own assets and the Afghan Air Force has conducted 500 more air missions this year than last year," he added.
More than 13,000 troops from 39 countries now serve in the Resolute Support Mission. The U.S. is increasing its troop contribution and twenty-seven other nations are also committed to increase troop numbers in the coming months.
"NATO remains fully committed to Afghanistan. There is no end-date to our Resolute Support Mission," the official noted, adding NATO remains focused on its implementation.
Resolute Support is a NATO-led training, advisory, assistance, and counter-terror mission in Afghanistan, which began in January 2015. It is a follow-on mission to the International Security Assistance Force (ISAF), which was completed in December 2014.
The peacekeeping contingent of the Azerbaijani Armed Forces has been serving in Afghanistan since November 20, 2002. Currently, 90 servicemen, two medical officers and two engineer sappers of Azerbaijani Armed Forces are participating in the mission.
Azerbaijan has several times made substantial donations to the Afghan National Army (ANA) Trust Fund. Moreover, Azerbaijan supports Afghanistan on its path of reforms towards integrating into regional and global economy. Furthermore, Azerbaijan allowed the NATO planes carrying non-combat loads for a mission in Afghanistan to fly through Azerbaijan's airspace and to use the country's airports. About 40 percent of all cargo destined for the NATO mission in Afghanistan pass through Baku.
With reagrds to the increasing terror threats in Afghanistan the NATO official said "NATO takes it very seriously".
"The Afghan security forces have proven that they can deal with this challenge," the message says.
The interlocutor added that Afghan security forces are continuing their fight against terror, by taking decisive action and applying relentless pressure.
"We are now increasing our commitment to the NATO-led Resolute Support Mission in Afghanistan by stepping up our train, advise and assist efforts in support to the Afghan security forces and institutions," NATO official noted, adding that a special focus is put on the further development of combat capabilities so that Afghanistan does not become again a safe haven for terrorist attacks against our countries.
---
Rashid Shirinov is AzerNews' staff journalist, follow him on Twitter: @RashidShirinov
Follow us on Twitter @AzerNewsAz