CMO Chairman : Meeting of religious leaders is a positive result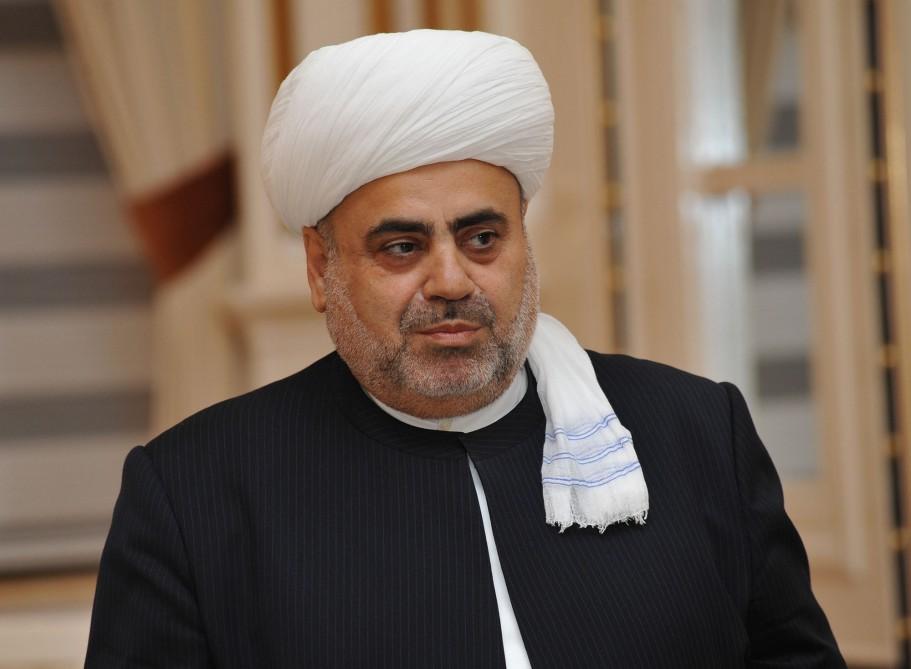 By Azertag
"A meeting of religious leaders of Azerbaijan, Russia and Armenia is a positive result. These meetings will have a positive impact on the relations between the peoples," Chairman of the Caucasus Muslims Office Sheikhulislam Allahshukur Pashazade has told AZERTAC as he commented on a meeting of Azerbaijani, Russian and Armenian religious leaders in Moscow.
Pashazade noted that the trilateral meeting once more shows that there is no alternative to a peaceful solution to the Armenia-Azerbaijan Nagorno-Karabakh conflict. "This conflict must be solved within the international law."
"During the meeting we heard some accusations from the Armenian Catholicos. I raised the issue of release of the Azerbaijanis held captive by the Armenians," said Pashazade.
He noted that the Armenian Catholicos also recalled the April events, adding "I told him that those battles occurred in Azerbaijani lands." "I also expressed my concern over the fact that our religious monuments, mosques in the Armenian territories and in our occupied lands are in very bad conditions. I read prayers in most of those mosques. But now those mosques are destroyed."
Pashazade noted that the Armenian Catholicos alleged that the Armenian church in Baku is also in very poor conditions. "I invited Russian Patriarch Kirill to Baku to visit the Armenian church."
Pashazade said that the religious leaders should help normalize relations between the two peoples. "Armenia must return Nagorno-Karabakh and seven adjacent districts. And then heads of state, politicians can consider a status for the Nagorno-Karabakh, of course, within Azerbaijan`s territorial integrity," he added.
---
Follow us on Twitter @AzerNewsAz