CEC registers agitation group of ruling party for upcoming referendum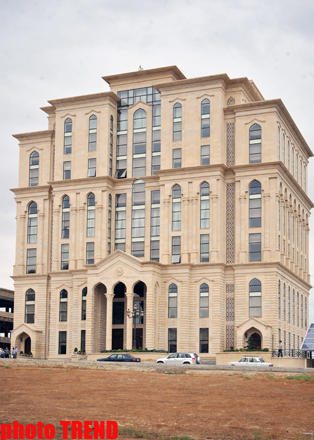 By Amina Nazarli
Azerbaijan's Central Election Commission (CEC) has registered an initiative group of the ruling New Azerbaijan Party (NAP) in connection with the upcoming referendum in the country.
CEC Secretary Arif Mukhtarov said that the issue of registering the initiative group "Yeni Azerbaijan" was discussed at the CEC's meeting on August 17.
He went on to say that the initiative group has completed a campaign to collect signatures and submitted them to the CEC for registration. Under the signature campaign covering 124 constituencies, NAP collected signatures of more than 40,000 of voters, in accordance with the relevant requirements of the Electoral Code.
The group aims to participate as an agitation group in the referendum scheduled for September 26, 2016 in connection with the introduction of amendments and additions to the Constitution of Azerbaijan.
The question was put to the vote at the meeting and the agitation group was registered.
Amendments are proposed to 29 articles of the Constitution.
The changes envisage extension of the presidential term from five to seven years, establishment of the first vice-president and vice-president positions in the country as well as abolishment of minimum age limit for presidential candidates, dissolution of parliament by the President.
Additionally, according to the proposed amendments, persons who have the right to participate in the parliamentary elections (at the age of 18) can be elected to the Parliament. Previously, the age limit for being nominated for the participation in parliamentary elections was 25 years.
The Constitutional Court of Azerbaijan approved the draft amendments to the Constitution at its meeting on July 25. The Court concluded that the changes proposed by President Ilham Aliyev are in line with the requirements of the Constitution of Azerbaijan and may be put up for a nationwide vote.

President Aliyev has signed a decree on holding a referendum on amendments to the country's constitution on September 26, 2016. Final results of the Referendum will be announced till October 21.
The last time changes to the Constitution were made seven years ago, following Constitutional referendum held in 2009.
--
Amina Nazarli is AzerNews' staff journalist, follow her on Twitter: @amina_nazarli
Follow us on Twitter @AzerNewsAz