Foodies to gather in Nakhchivan for mouthwatering dish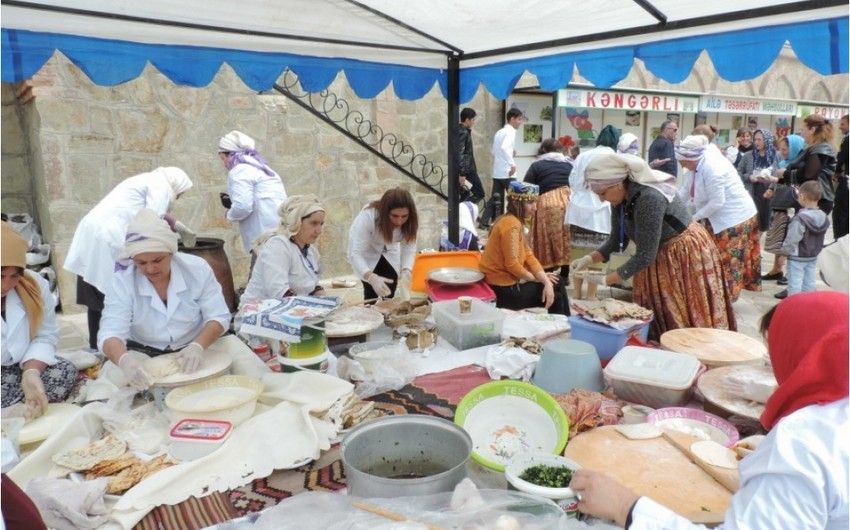 Foodies from all over the country will gather in Nakhchivan to try kete, a mouthwatering Azerbaijani dish.
The food festival will take place at Nakhchivangala Historical-Architectural Museum Complex on April 7-8, Azernews reports.
Around 200 family farms from Nakhchivan and other parts of the country involved in the kete production, will delight the foodies with different types of kete.
Moreover, the festival visitors will be able to watch the whole cooking process.
Within the framework of the festival, a competition will be held to determine the most delicious kete.
The different types of kete will be judged on appearance, variety and taste by the judges. The winners will be awarded diplomas.
Known as a variation of qutab, kata is made of sheep's milk cheese (motal) and onions. Finely chopped spinach leaves can be added as well.
The filling can also be a mixture of boiled potatoes and minced meat.
Kete is usually large in size. Baked on an iron pan called sadj, it is seasoned with a lot of greens.
---
Follow us on Twitter @AzerNewsAz