1 November 2019 18:14 (UTC+04:00)
2 177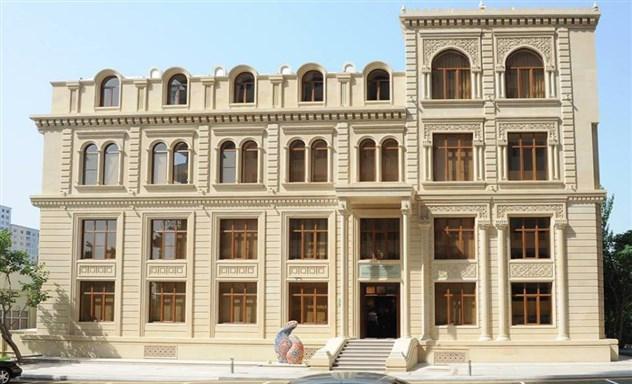 By Abdul Kerimkhanov
Nagorno-Karabakh's Azerbaijani Community has expressed their dissatisfaction with a French university professors' visit to the Armenian-occupied region on October 26.
A group of teachers and professors of France's University of Lille made an illegal visit to Nagorno-Karabakh, breakaway region that has been under Armenian occupation since 1994. The visit had been organized by "Free Homeland Party" formed by the separatist regime created in Nagorno-Karabakh. As Armenian media noted, the delegation included scientists specializing in various fields.
The Azerbaijani Community of Nagorno-Karabakh described the visit as an insult to human rights of Azerbaijanis expelled from Nagorno-Karabakh and "extreme irresponsibility and disrespect for international law", in their statement published on October 29.
As was stressed, this visit seriously undermines the reputation of the university, which has scientific discoveries in the field of electronics and nanotechnology of global significance.
"How is it possible that teachers and professors of such university are unaware of where they were taken? Have they ever sought to gather information from Internet about Nagorno-Karabakh's history, about how Armenia has occupied these territories? Most importantly, are teachers and professors of the University of Lille aware of France's position on Azerbaijan's territorial integrity and do they know that Nagorno-Karabakh is Azerbaijan's integral part?" the Community questioned in its statement.
"If not, then this is truly shameful. However, if professors of the University of Lille make an illegal visit to Nagorno-Karabakh, being aware of France's official position, then this is also disrespect to the official position of their country," the statement reads.
The statement also notes that France, as an OSCE Minsk Group co-chairing country, carries out a mediation mission between Armenia and Azerbaijan. "In this case, the illegal visit to Nagorno-Karabakh undermines the status of an impartial mediator of this country."
The Community expressed hope that the leadership of the University of Lille will take serious measures in connection with this visit and won't allow recurrence of such acts in the future.
During the illegal visit, employees of the University of Lille also visited "Shusha University of Technology" and made some controversial statements.
It's worth mentioning that on October 28, the Azerbaijani Foreign Ministry summoned French Ambassador over the signing of joint declaration between the head of the Auvergne-Rhone-Alpes Regional Council of France, Laurent Wauquiez, with representatives of separatist Nagorno-Karabakh region of Azerbaijan. The ministry said that such activities overshadow the impartial meditative role of France as an OSCE Minsk Group co-chair. French envoy Gross said that municipal French authorities do not have any legal force and do not reflect the position of the French government. Earlier, the administrative Court of Lyon city of France decided to abolish the illegal treaty signed between the commune of Villeurbanne of France and Azerbaijan's occupied Shusha city in October 2019.
Azerbaijan and Armenia are locked in a conflict over Azerbaijan's Nagorno-Karabakh region that along with seven adjacent districts came under control of Armenian forces during the war in early 1990s. The occupation displaced around one million Azerbaijanis that were expelled from their homes as a result of the large-scale hostilities.
OSCE Minsk Group co-chaired by representatives from Russia, U.S. and France has been brokering the peace negotiations since 1994.
---
Abdul Kerimkhanov is AzerNews' staff journalist, follow him on Twitter: @AbdulKerim94
Follow us on Twitter @AzerNewsAz
Related News