Unfulfilled dreams of Samir Gachayev: martyr and artist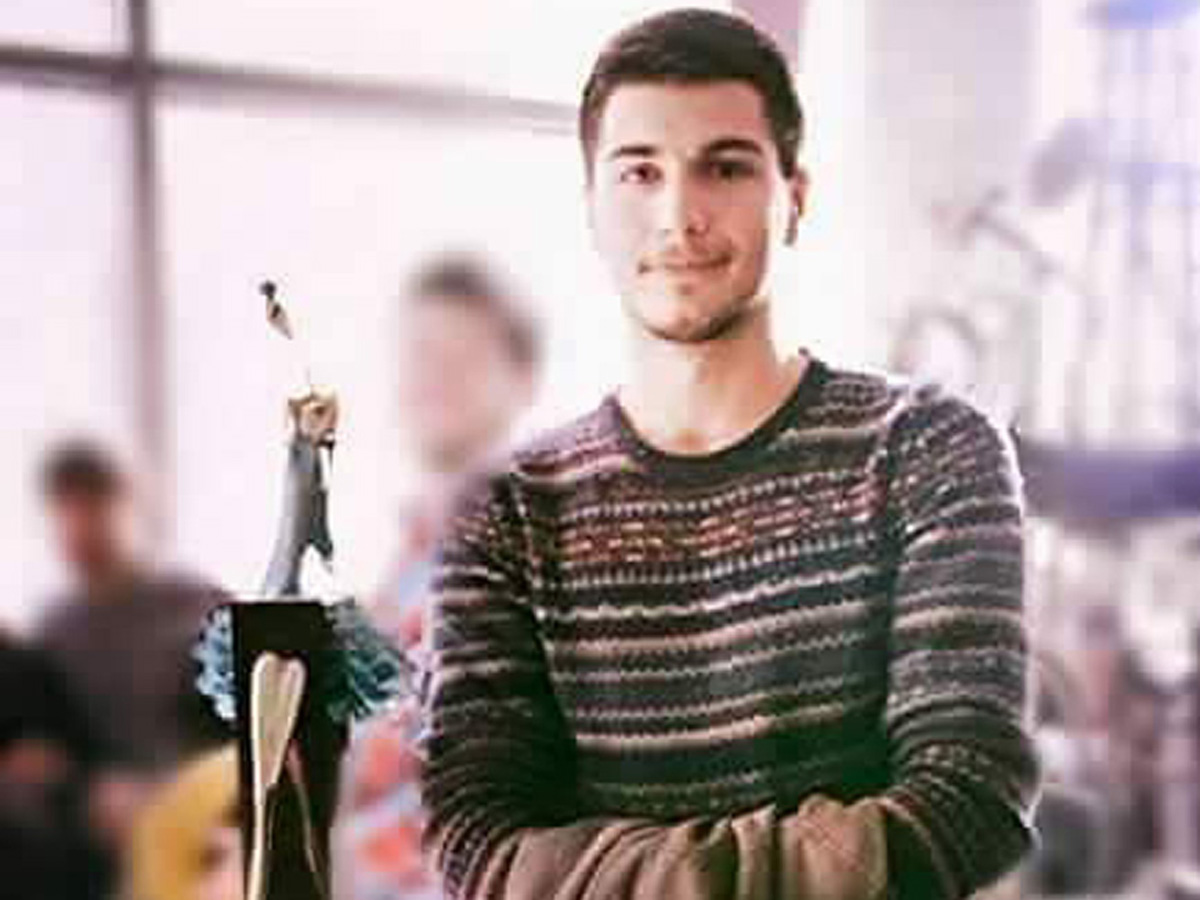 By Laman Ismayilova
He was only 22-years-old and he died from the Armenian bullet in Nagorno-Karabakh when he was still young, strong, handsome man, complete of internal energy, cheerfulness and creativity.
Recent months have seen a rise in attacks by Armenian militaries on the Azerbaijani civilians living along the frontline of the Armenian-Azerbaijani troops. Tensions between Armenia and Azerbaijan flared up again on April 2, when the Armenian side began to shell civilians and Azerbaijan answered with a strong response.
During the counter attack, the Azerbaijani side lost 12 heroes, including Samir Gachayev.
Samir, a talented artist was dreaming to become a famous sculptor.
"We were all horrified by what has happened," President of Azerbaijan State Academy of Arts Omar Eldarov said during the farewell ceremony.
"Many of us cannot hold their feelings and cry ... There are a lot of students in the Academy, however Samir was perfect. He was a very talented sculptor, well-mannered and gifted man. He died as a martyr for the sake of the freedom. God rest his soul," he said.
Later, Samir's friends and other students of the Arts Academy shared their memories about the brave son of Azerbaijan.
Samir was an extremely talented and promising young artist. Samir frequently created complex simplicity by minimizing human forms and placing them into unique simple complex compositions. He tried to evoke emotion and to project monumentality of form in each work.
Participants honored the memory of victims of the Karabakh war and expressed a strong protest against Armenian's occupied regime which led to the death of very young people, who had the whole lives ahead of them.
Samir became a martyr on the night of April 2 during fighting in the Tartar district of Azerbaijan. He was buried in his native village Melhem in Shamakhi district.

---
Follow us on Twitter @AzerNewsAz