27 January 2014 15:50 (UTC+04:00)
1 545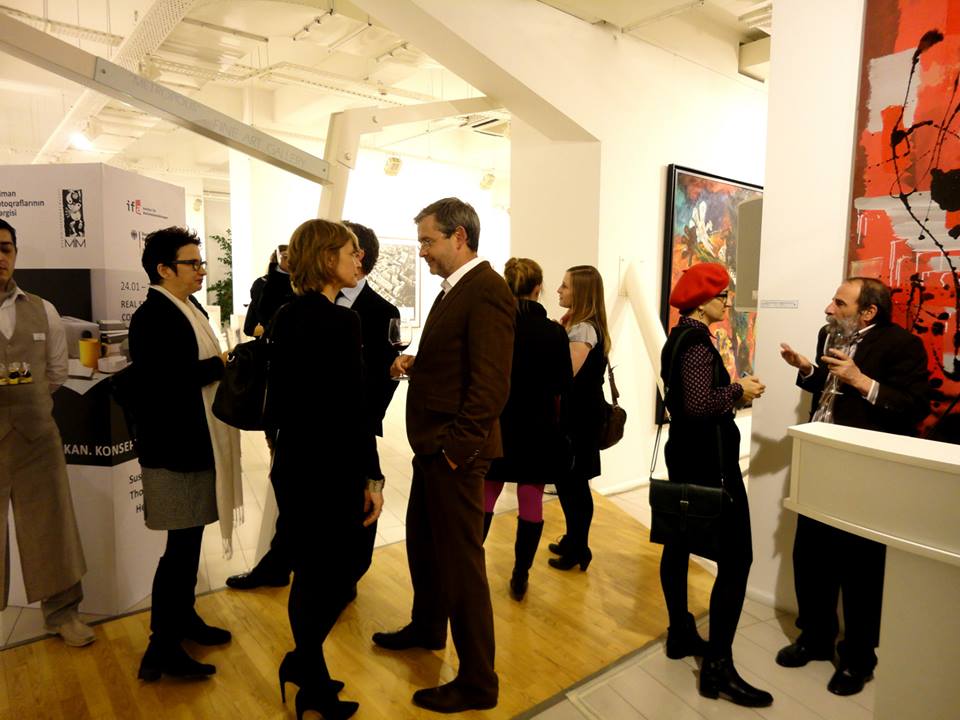 By Nigar Orujova
A photo exhibition of German photographers, which presents the German photo art from the 1990s, opened in the Baku Museum of Modern Art on January 24.
The "Real place, Conceptual place" exhibition by Susanne Brugger, Thomas Demand, and Heidi Specker will run until February 28.
As part of the exhibition, German photographer Heidi Specker will hold a workshop for young photographers at the YAY! Gallery of YARAT Contemporary Art Space.
The exhibition, which includes over 30 photographs, was showed in 50 countries of the world since 1998.
Addressing the event, head of YARAT! Contemporary Art Space Aida Mahmudova said the opening of the exhibition in Baku would give an impetus to the growth of creative opportunities of young Azerbaijani photographers. She praised the activity of German photographers.
Coordinator of the exhibition, well-known Azerbaijani painter Sabina Shikhlinskaya said the exhibition was held within the events entitled "Aspects of contemporary German photography".
German Ambassador to Azerbaijan Heidrun Tempel stressed the importance of the event, adding opening such exhibitions would positively influence cultural relations between the two countries.
She thanked Moscow State University Baku branch rector, Professor Nargiz Pashayeva and head of YARAT! Contemporary Art Space Aida Mahmudova for the organization of the exhibition.
The exhibition was co-organized by the Museum of Contemporary Art of Azerbaijan, as well as Institutes of Foreign Cultural Relations of Germany (IFA) and German Embassy in Azerbaijan.
The title of the exhibition subsumes three different working methods, the common content denominator of which is public space.
This interrelation is evident in the blurred, and thus abstracted, architectural images by Heidi Specker, the dissecting approach of Susanne Brugger, and Thomas Demand's constructed interior views.
The special emphasis on space in the exhibition's title which is connected to the terms "reality" and "picture" points to the specific analysis of a theme with the available means of expression, i.e. photography, which transforms space and time into an image through reproduction.
The results of this pictorializing process is represented at the exhibition with eight black and white photos by Susanne Brugger, seven large-format color photographs by Thomas Demand, and twelve color prints by Heidi Specker.
Related News