Life of Azerbaijani hero screened in Baku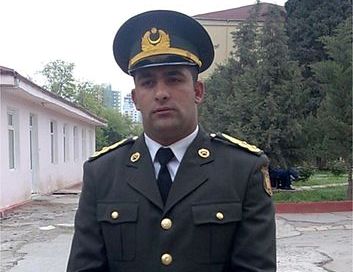 By Jamila Babayeva
A movie about the life of Azerbaijani hero Farid Ahmadov, who became martyr fighting for native lands, was screened in the international press center in Baku on January 21.
Farid Ahmadov was awarded the "For heroism" medal in 2010.
The film titled "Respond me, Lieutenant" was presented with the support of the Press Council.
Head of the Press Council Aflatun Amashov, MP Ganira Pashayeva, and heads of media structures, NGOs, cultural figures, and Ahmadov's family members attended the presentation.
Participants honored with a moment of silence the memory of martyrs who died for the independence of Azerbaijan.
Amashov said January 20 is Farid Ahmadov's birthday.
"Farid was born in 1986, four years before the "Black January". He was killed by enemy bullets on September 4, 2010," he said.
Pashayeva speaking at the event said the being of martyr is a peak and who reached this peak added his name with gold letters in the history of Azerbaijan.
MP noted that it is very important to hold such events, shooting films about heroes.
"The young generation should know its heroes, follow the example. I would like to see this film showed repeatedly by all the television channels," Pashayeva said.
Further the film was shown. Film shooting was conducted in Jalilabad region, where Farid was born and in Baku. Film was shot by the "O-Film" studio. Author of the idea is Malik Gasanov, chief consultant - Aflatun Amashov, project manager - Bakhtiyar Garaja, screenwriting - Kamala Mirzayeva, cameraman Manaf Azizli, director and film editor Rasim Ikhtiyaroglu.