Culture Minister highlights Ogtay Mir-Gasim's merits to national cinema [PHOTOS]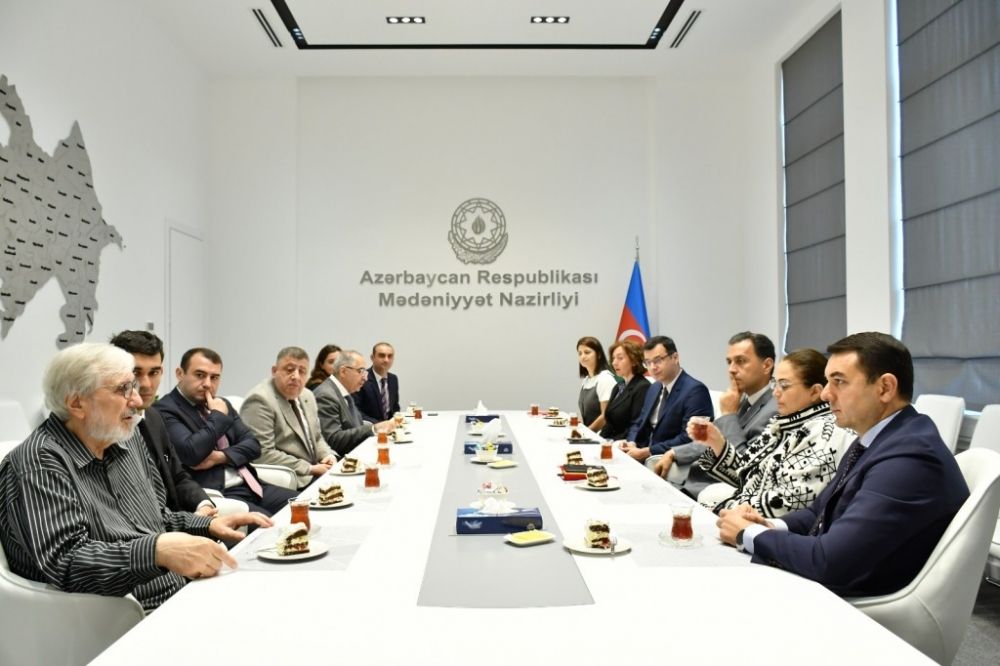 Azerbaijan Culture Minister Adil Karimli has received Azerbaijan's prominent filmmaker, People's Artist Ogtay Mir-Gasim, who turns 80 this year.
Congratulating the hero of the day, the minister recalled his contributions to the development of national cinematography, Azernews reports.
It was reported that Ogtay Mir-Gasim's screen works significantly enriched Azerbaijani cinema and gave impetus to the development of national cinema.
For his important services in the development of Azerbaijani culture and cinematography, Ogtay Mir-Gasim was awarded the "Glory" and "Honor" orders.
President of Azerbaijan Ilham Aliyev presented the "Istiqlal" Order to the outstanding film director on June 12, 2023.
Adil Karimli once again congratulated Ogtay Mir-Gasim on the occasion of his 80th anniversary and high state award, and wished him good health and a long life full of life and artistic energy.
People's Artist Ogtay expressed his gratitude to President Ilham Aliyev for the high attention paid to his work. The artist said that he will continue to contribute to the field of national cinematography, to which he has dedicated his life.
---
Follow us on Twitter @AzerNewsAz