Azerbaijani chefs to join culinary competition in Kazan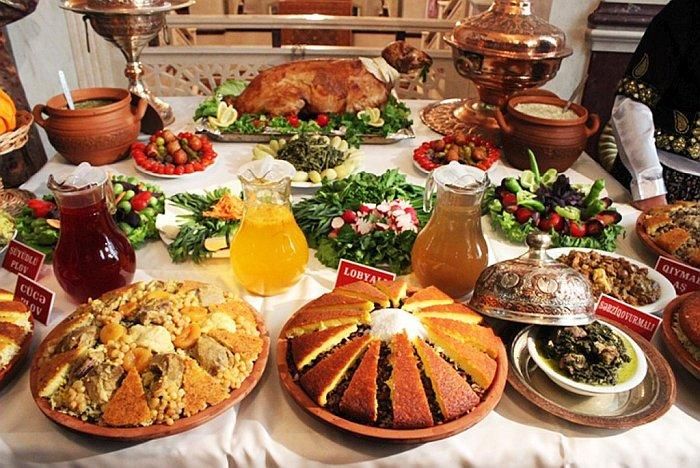 Kazan will become the center of the world halal cuisine from May 18-19.
Culinary chefs from Azerbaijan, Turkiye, Uzbekistan, Iran, Saudi Arabia, Kyrgyzstan, Algeria, Moldova, Russia, Pakistan, Lebanon, Malaysia, Kazakhstan and Tunisia will demonstrate their skills in cooking according to halal standards, Azernews reports.
First, chefs from 5 countries: Azerbaijan, Turkiye, Uzbekistan, Malaysia and Iran will develop a 3-course menu that will be integrated into Kazan restaurants.
Participants will be judged by internationally recognized chefs.
The KazanForum 2023 guests will enjoy mouthwatering dishes at gala dinner. Kazan residents and tourists have a chance to try the food in the restaurants of the city.
The Russia-Islamic World: Kazan Forum is the platform for economic cooperation between the Russian Federation and members of the organization of Islamic Cooperation (OIC),
The international forum will take place in Kazan on May 18-19.
The main goal of the forum is to strengthen trade and economic, scientific-technical, social and cultural ties between Russia and members of the Islamic bloc, and to promote the development of Islamic financial institutions in Russia.
---
Follow us on Twitter @AzerNewsAz