National Art Museum holds master classes on Chinese calligraphy [PHOTOS]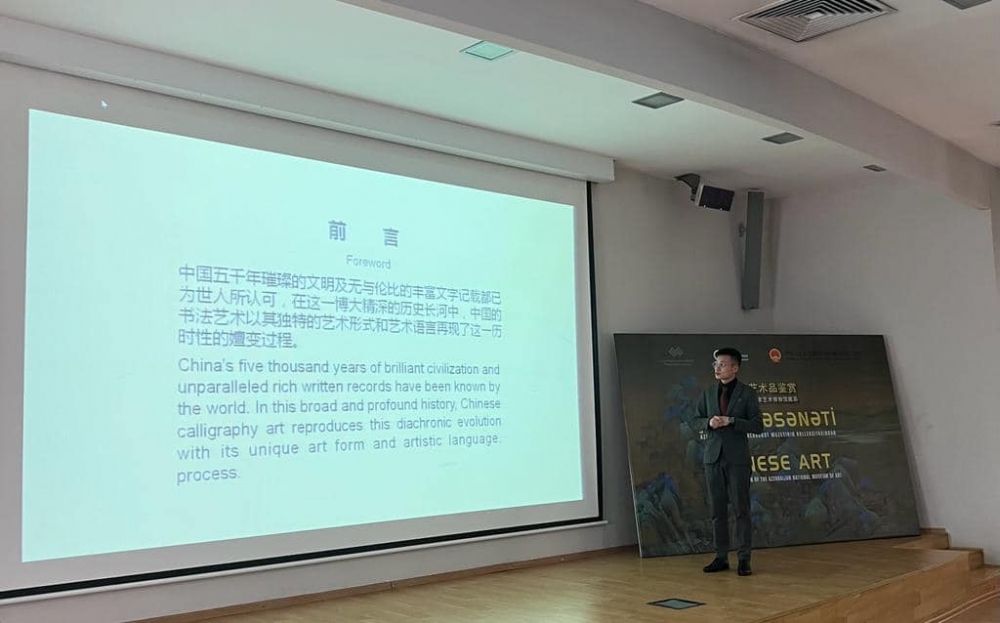 Azerbaijan National Art Museum has organized calligraphy master classes as part of the exhibition, showcasing Chinese rich culture and art.
First, the participants were informed about the history of Chinese writing, the origin of hieroglyphs and the basic rules of calligraphy, Azernews reports.
Chinese calligraphy is a Chinese traditional form of writing through the use of ink and a brush. Known as one of the most important art forms in China, the word calligraphy translates as ''beautiful writing" and dates back to as early as around 200 BCE.
Then calligraphy master classes were held on writing hieroglyphs with a brush. The master classes aroused great public interest.
Note that, the exhibition "Chinese art from the collection of the Azerbaijan National Art Museum" continues the cycle of multicultural exhibitions of the large-scale museum project launched in 2016.
Through the exhibition, museum visitors can familiarize themselves with the rich collection of Chinese art. The art project aims to create the atmosphere of a Chinese traditional house.
Each exhibition hall recreates the interior of a living room of a Chinese house, decorated with figurines, calligraphic panels, porcelain vases, wooden furniture, paintings, and calligraphy on the walls.
The exhibition curator and the author of the idea is director of the Azerbaijan State Art Museum Chingiz Farzaliyev, and the project coordinator is Konul Rafiyeva.
---
Follow us on Twitter @AzerNewsAz