State Tourism Agency, ICOMOS hold training on cultural monuments protection [PHOTO]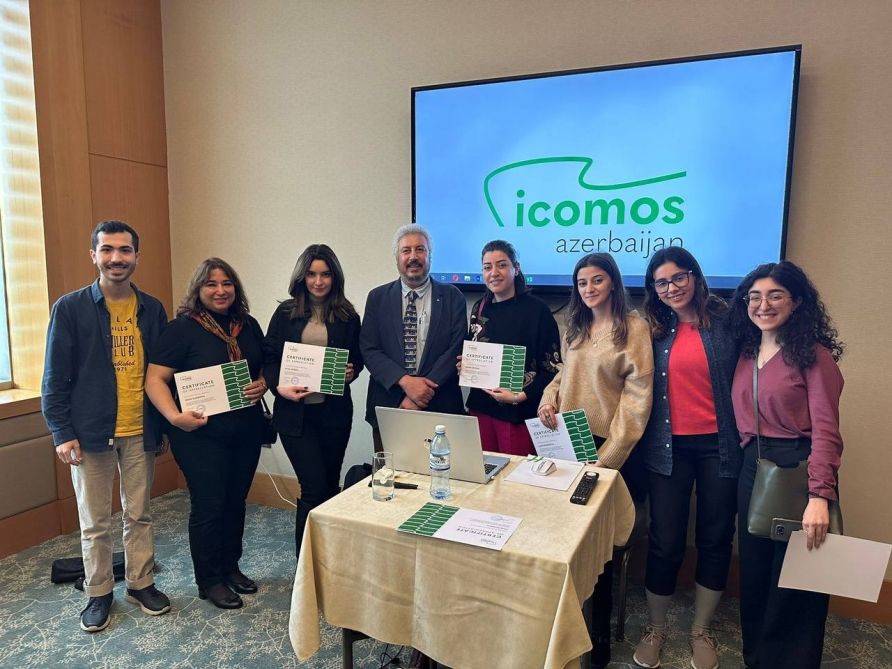 The Azerbaijani State Tourism Agency in partnership with ICOMOS National Committee has organized a training on the protection of cultural monuments, Azernews reports.
President of the ICOMOS International Scientific Committee on Vernacular Architecture (CIAV), professor Hossam Mahdy spoke at the training.
In his speech, the professor highlighted technical aspects of the restoration and conservation of cultural monuments as well as the main forms of traditional architecture that do not depend on the requirements of the time.
The professor also explained how climate, environment, and other factors can impact on traditional architecture.
In addition to the history and theory of monuments' conservation, he shared his views on the assessment work to be carried out before restoration, the methodology used at this time, the prominent criteria, and disclosed comparative information between traditional architectural examples in Azerbaijan and Europe.
Members of the ICOMOS Azerbaijan National Committee, young architects, and cultural heritage experts participated in the training.
At the end of the lecture, Hossam Mahdy answered the participants' questions.
The International Council on Monuments and Sites (ICOMOS) is the world's largest international organization for the protection of material and cultural heritage.
With more than 10,000 members and national committees in 104 countries, ICOMOS is also one of the three official UNESCO advisory bodies.
---
Follow us on Twitter @AzerNewsAz