Spotify names TOP 10 songs, singers & albums popular in Azerbaijan in 2022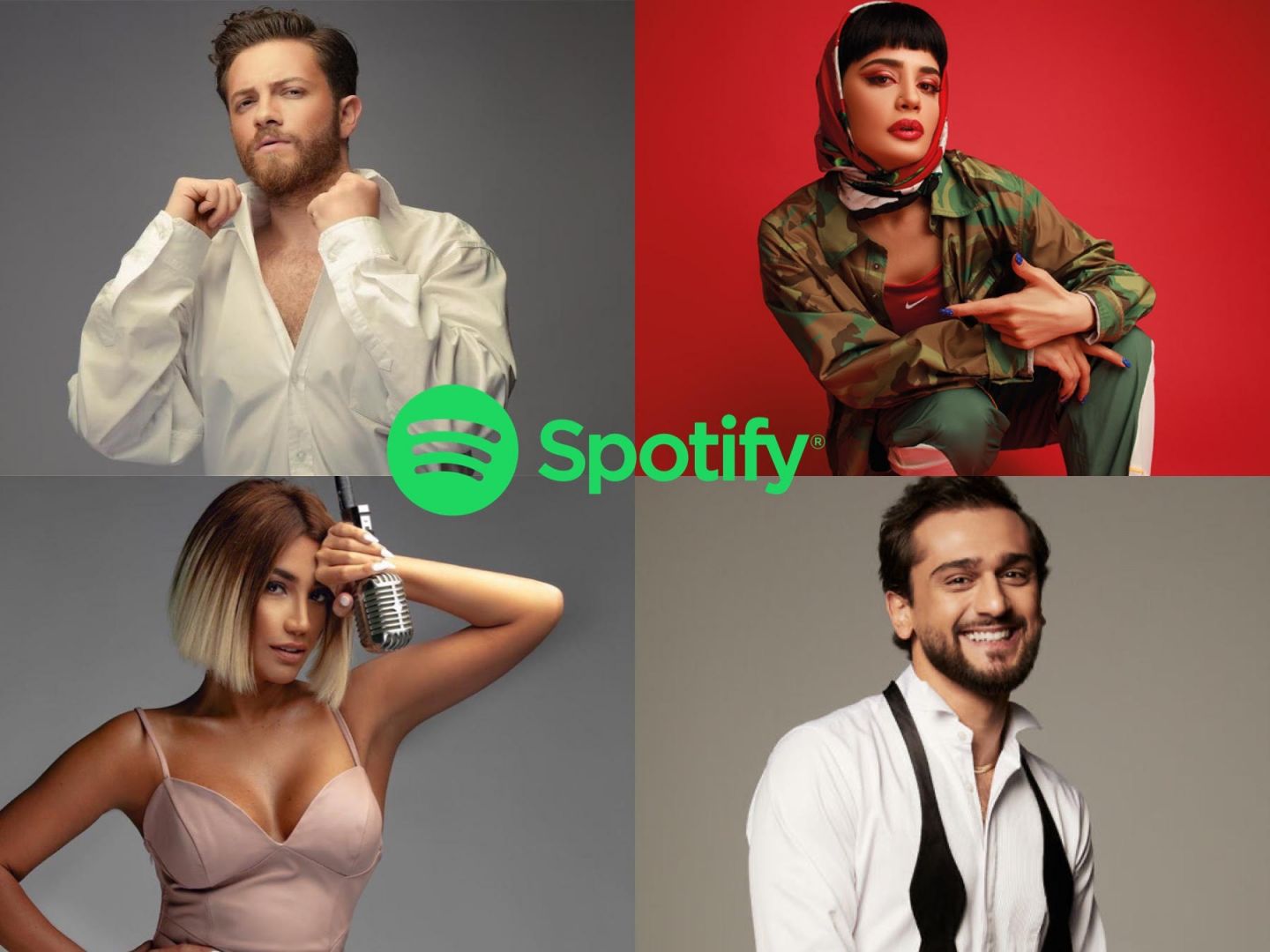 The streaming service Spotify ranked singers, songs, and albums popular in the Azerbaijani segment in 2022, Azernews reports.
Spotify is a musical streaming service that allows listeners to legally listen to songs, audiobooks, and podcasts without having to download them to personal gadgets. Website and applications for all operating systems, smartphones, smart devices, and car media systems are all available.
Data for 2022 was released as part of the Spotify Wrapped campaign and can be found below. The year 2021 was Spotify's first fully-fledged year at the Azerbaijani market, and 2022 was the second.
The ranking of the most popular 10 songs in 2022 is as followings: UZI – Senin Ugruna; Tom Odell – Another one; Rei 6 – Ah canım sevgilim; Elli Duhe - Middle of the night; No.1 – Yarım kalan sigara; Madrigal – Dip; Can Koç - Gokyüzünü tutamam; Joseph Abbas – Heç vaxt; Mavi Gri - Altust olmusum; the Neighborhood - Sweater weather.
The song Seni dert etmeler was also the most popular among Azerbaijani Spotify users in 2021. With the exception of the aforementioned, there are virtually no tracks by Azerbaijani singers in the Top 50 most popular songs in Azerbaijan in 2022, according to Spotify. Heç vaxt (Never - Joseph Abbas), as well as 6am (Rauf Kingsley & Paster), Belə gözəldi o (Mehdi Sadiq & Noton).
The top 10 most popular singers in the overall ranking among Spotify users in Azerbaijan in 2022 included both foreign and domestic ones. They are The Weeknd, Ezhel, BTS, UZI, Duman, Cakal, Eminem, The Neighborhood, Dua Lipa, Billie Eilish.
The overall rating of popular singers among Azerbaijani Spotify users includes the following Azerbaijani musicians - Paster, MadTeen, People's Artist of Azerbaijan Roya, Saybu Swag, Orkhan Zeynalli, Epi, Miro, Mehdi Sadig, Hiss, and singers who have achieved incredible popularity in Russia and CIS countries singer Jony. Also, the latest representative of Azerbaijan at the Eurovision Song Contest, Nadir Rustamli, whose song Fade to Black got almost 5 million streams, got into the rating.
The top 10 most popular singers from Azerbaijan for 2022 included the following singers as Nadir Rustamli, Jony, Paster, Mad Teen, Roya, and Nijat Ragimov, Saybu Swag, Orkhan Zeynalli, Epi, Mehdi Sadig, Hiss.
The top 10 most popular music groups in 2022 among Azerbaijani Spotify includes BTS, Duman, The Neighborhood, Madrigal, Yuzyuzeyken Konusuruz, Dolu Kadehi Ters Tut, Arctic Monkeys, Miyagi & Endspiel, Imagine Dragons, Model.
Azerbaijani singers HammAli & Navai, Rauf & Faik, and The Half group, who were successful in Russia and other CIS nations, made it into the Top 50 in the ranking. It should be noted that almost all musical groups in this rating are foreign, with a very small number of exceptions.
The Azernews ranking also lists the world's most listened singers, songs, and albums in 2022. Surprisingly, little has changed since 2021. For the third year in a row, Puerto Rican rapper Bad Bunny has become the most streamed singer.
No other singer has been as successful on Spotify as the 28-year-old Bad Bunny. He has 18.5 billion streams to his credit. He is followed by American pop icon Taylor Swift, who took the world by storm with her tenth studio album, Midnights. Drake is in third place, followed by a couple who also took high places in the Azerbaijani ranking - The Weeknd and BTS.
The top five most popular songs in the world in 2022 are as follows As It Was (Harry Styles), Heat Waves (Glass Animals), Stay the Kid (Laroi), Me Porto Bonito (Bad Bunny feat. Chencho Corleone), Tití Me Preguntó (Bad Bunny).
The list of the most popular albums in the world for 2022 is reopened by Bad Bunny with his album Un Verano Sin Ti, the list continued by Harry's House (Harry Syles), Sour (Olivia Rodrigo), "=" (Ed Sheeran), Planet Her (Doja Cat).
To recap, since 2016 Spotify has been naming the most popular singers, songs, and albums in the world every December. The streaming platform also traditionally informs users about their music habits. This idea took hold at Spotify after music lovers started sharing their ratings on social networks.
---
Follow us on Twitter @AzerNewsAz