Russian Perm to host 2nd International Festival of Martin McDonagh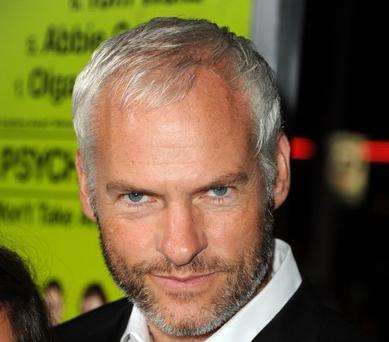 By Laman Ismayilova
Russian Perm will host the Second International Festival of Martin McDonagh on October 1-7, 2016.
It is safe to say that the Festival has become the center of attraction for lovers of modern theatre art, in particular of the artwork of Martin McDonagh, it is also intended to bring together distinguished Russian and foreign theatres.
The Festival will bring together the best productions based on the plays of Martin McDonagh from theatres of Russia, Iran, Poland, Serbia, the Czech Republic, Montenegro, Azerbaijan, Northern Ireland and Scotland.
Moreover, Azerbaijan State Theatre of Young Spectators will come to the Festival with production "The Beauty Queen".
The Programme of the Festival will also include movie screenings, lectures, seminars, discussions, workshops of Russian and foreign directors.
The idea of this year's Festival belongs to the founder and artistic director of Perm Theatre "U Mosta" Sergei Fedotov, and this idea wasn`t accidental. Theatre "U Mosta" is a pioneer for the Russian theatre world of the outstanding Irish playwriter, moreover, it is the only theatre in the world where all the eight plays of McDonagh are put on the stage. In 2010 "The Cripple of Inishmaan" staged by Theatre "U Mosta" became a winner of the "Golden Mask" National Theatre award. Performances "A Behanding in Spokane" and "The Lonesome West" are nominees of the National Theatre award. In June 2016 the last play of M.McDonagh "Hangmen" was the first in Russia and the second in the world premiere of the outstanding playwriter shown on the stage of Theatre "U Mosta"!
The First International Festival of Martin McDonagh was held in October, 2014 and gathered the best European performances based on McDonagh`s plays: 7 days and 16 performances shown by theatres from Germany, Austria, the Czech Republic, Great Britain, Bosnia and Herzegowina, Poland, Azerbaijan and Russia.
Theatre "U Mosta" is the first theatre in the world that invented and organized the International McDonagh Festival.
--
Follow us on Twitter @AzerNewsAz