Shahdag Tourism Center established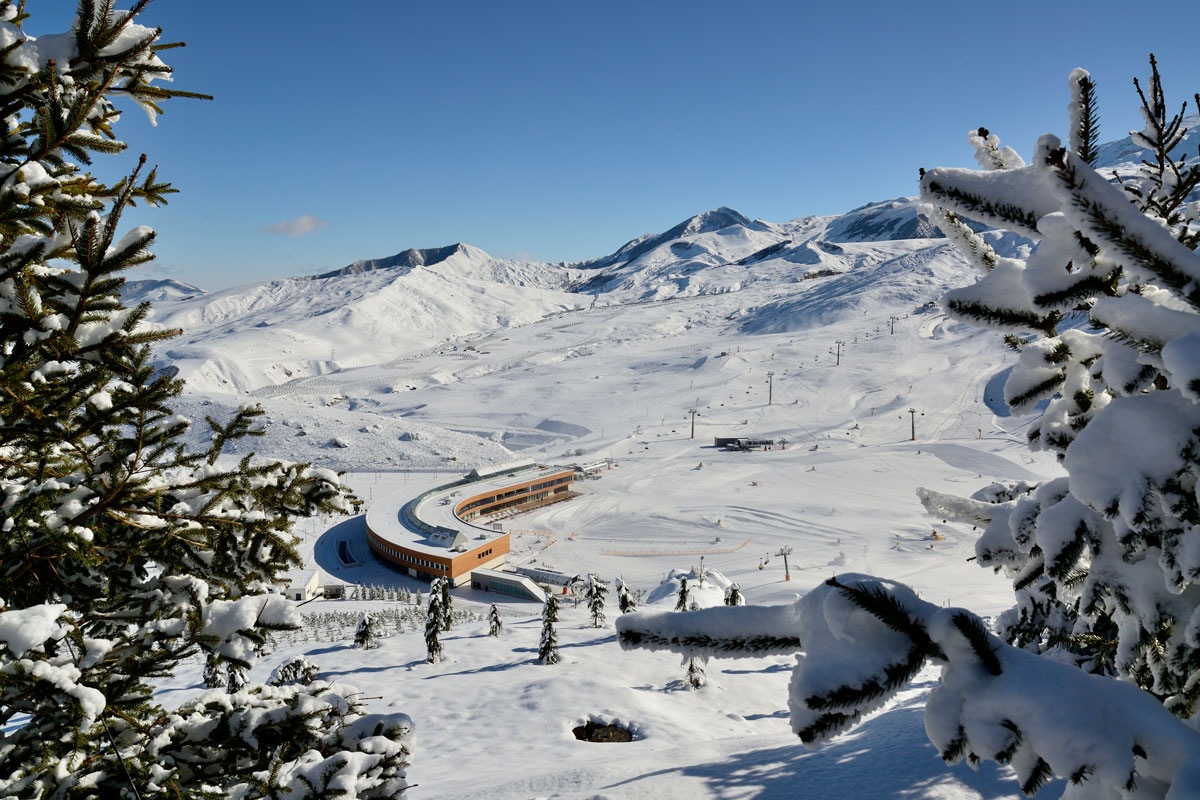 By Nigar Orujova
The Shahdag Tourism Center was established in Azerbaijan by presidential order.
The Company, under the Culture and Tourism Ministry, will have under its authority the facilities run by the Directorate of Winter and Summer Tourism Complex Shahdag, built at public expense.
The Shahdag winter and summer tourist complex is Azerbaijan's first ski resort. Shahdag differs from similar facilities in the world for its uniqueness and diversity. The complex is located in the Shahdag National Park, 32 km from the center of Gusar region, 2,350 meters above sea level.
The Shahdag winter and summer tourist complex, one of the most advanced projects not only in Azerbaijan, but also in the world, operates all the year round.
This project, upon its completion, will create opportunities for the development of skiing and other winter sports in the country. Tourists will be able to relax here during the summer season as well.
Currently, the Complex offers tourists three hotels for 500 people, 7 cableways, which are over 6,000 meters long, and 11 ski slopes with length of 13,000 meters.
Today, Shahdag is one of the most attractive sides for the local tourists in Azerbaijan. About 97,000 tourists visited the ski resort this past winter.
Twenty percent of Shahdag guests are foreigners living and working in Azerbaijan. Moreover, tourists from Turkey, Iran, Russia, Germany, Spain, Switzerland, and Austria have visited the resort.
The complex has appropriate areas for skiing, horse trekking, snowshoeing, snow tubing, and mountain hiking.
Under the presidential order, the company retains contract eligibility to use or rent out these facilities. Powers of the Company's general meeting were divided among several governmental agencies. The Cabinet Ministers executes them in approving the Charter and structure of the Shahdag Tourism Center and determining the size of its charter capital.
The Culture and Tourism Ministry approves the annual reports of the Company and endorses deals of special importance exceeding 25 percent of the net assets of the Company.
The Culture Ministry along with the Ministry of Finance also approves the staffing table and estimates the costs and revenues of the Complex, and appoints the chairman of the Company and his deputies.
The State Committee for Property Affairs solves issues related to the establishment/liquidation of offices, branches, representative offices, and subsidiaries of the company.
The president will keep the power of restructuring and liquidation of the Company.
Under the order, within 2 months, the Cabinet will approve the charter and structure of the company and during the month will transfer the facilities of Shahdag Winter-Summer Tourism Complex under authority of the company and identify the authorized capital of it.
During the month, the Tourism Ministry with the Ministry of Finance will coordinate and submit the proposals for financing and budgeting of the company to the Cabinet.
The Ministry of Taxes, the State Securities Committee, and the State Committee for Property Affairs will provide the state registration of the company.
__
Nigar Orujova is AzerNews's staff journalist, follow her on Twitter: @o_nigar
Follow us on Twitter @AzerNewsAz