Exchange fluctuations slow mortgage market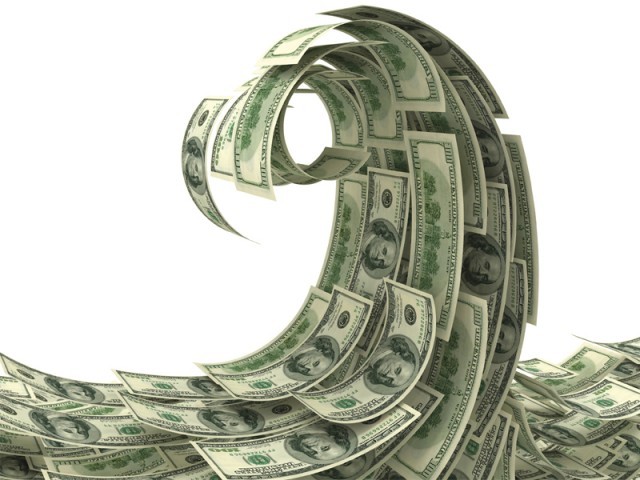 By Nigar Orujova
Fluctuations in the currency market and uncertainty in the real estate market have caused unexpected problems in Azerbaijan's mortgage market as customers have shied away.
The cost of real estate is now mostly reported in dollars, while the buying and selling is still carried out in manats. Thus, should exchange rates change, the acquisition of property on a mortgage taken in manat might become unprofitable for either the seller or the buyer. This has resulted in the termination of many mortgage contracts.
Nusret Ibragimov, CEO of consulting company MBA Group, told Trend, that every second mortgage contract has been terminated on the real estate market in Azerbaijan this February.
"The jump of the manat occurred in the third week of February, and this has led a great many mortgage contracts to be annulled," he said.
The currency rate dropped significantly in March, and the amount of dissolved mortgage contracts amounted to about six to seven percent of all signed contracts.
However, a source in the banking sector said that the mortgage loan demand remains as popular as before, noting that it was really just the real estate market which had been rocked by difficulties.
"The problem of mortgage lending is not connected to banks. The government has not stopped financing mortgages, and banks continue to lend," the source said. "However, due to fluctuations in the exchange rate of the manat, the population simply does not know what will happen to property prices and how much apartments will cost tomorrow."
The banks do not interfere with the initial agreement between the buyer and seller, the source said.
Today, 30 banks, of the total 45 banks in Azerbaijan, grant mortgages through the Azerbaijan Mortgage Fund. All other banks either have their own program, or do not provide mortgage loans at all.
Established in December 2005, the AMF began issuing mortgage loans in March 2006. Since that time, the organization granted mortgage loans in the amount of over 636 million manat to more than 15,900 people.
Last year, the amount of loans fell by 14 percent in comparison with 2013, and reached 97.1 million manat. 2013 was the peak year starting from 2006, when 112.9 million manat loans were made.
The maximum size of a conventional mortgage at the AMF is 50,000 manat with an initial payment of 20 percent, at a rate of eight percent and a term of 25 years.
Mortgages are available only for citizens in Azerbaijan. However, foreigners can buy property, just not a land.
The depreciation of the national currency has been met with concerns on the real estate market, which is still in abeyance.
Though prices on the real estate market have not changed after the sharp devaluation of the manat, people remain wary when it comes to investing in real estate as they feel it is still too risky.
--
Nigar Orujova is AzerNews's staff journalist, follow her on Twitter: @o_nigar
Follow us on Twitter @AzerNewsAz