Over 50 companies participate in Organic Food Festival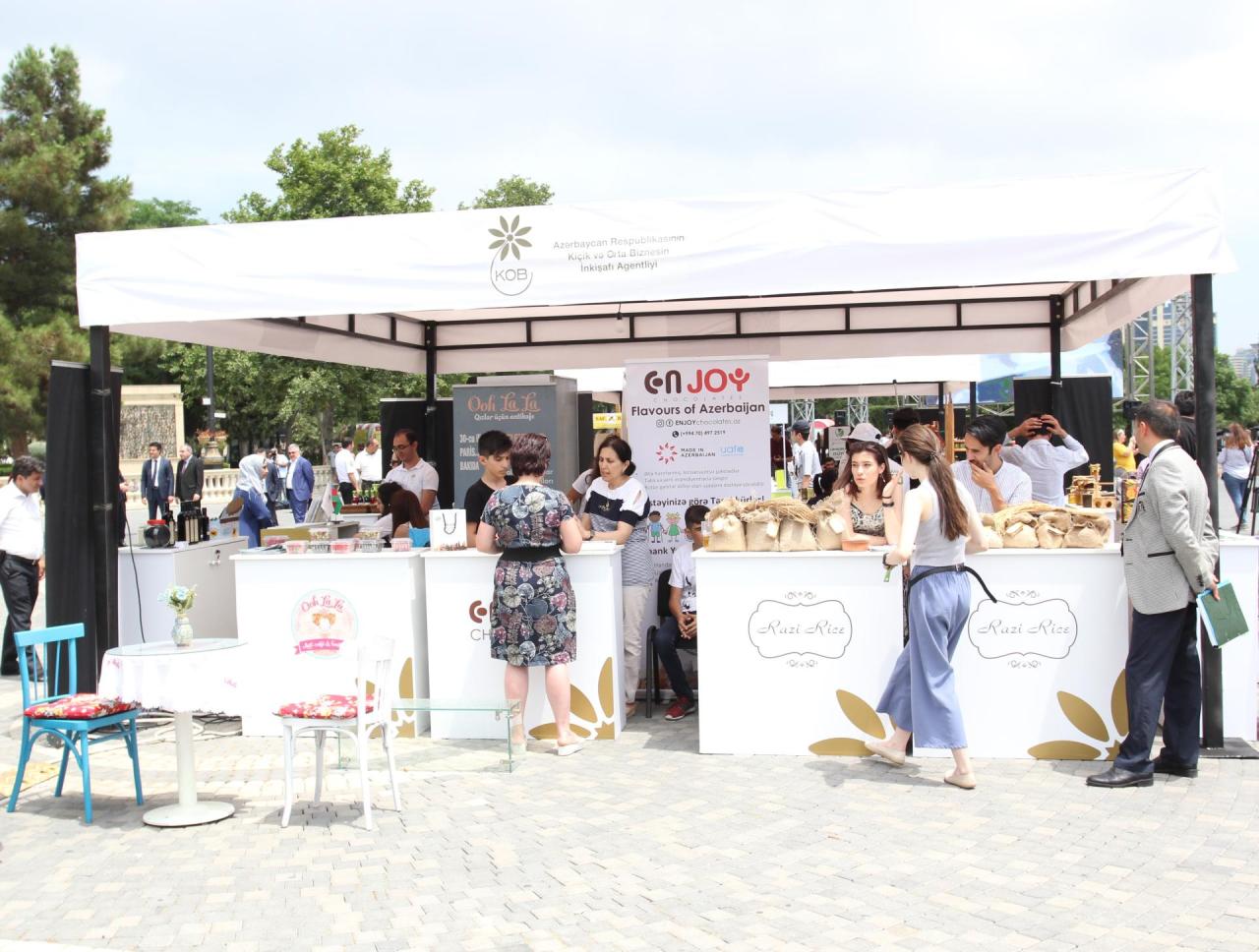 By Leman Mammadova
For the first time, Azerbaijan held the Organic Food Festival in Baku on June 21-23. The festival presented about 150 products and services from more than 50 companies, micro and small entrepreneurs.
During the three days, more than 10,000 guests attended the festival held in the country to promote the "Made in Azerbaijan" brand, local and foreign producers of organic products.
The festival was organized by the Azerbaijani Agency for the Development of Small and Medium-sized Enterprises (SMEs), the National Confederation of Entrepreneurs (Employers) of Azerbaijan, the State Agro Trade Company and the Proaktiv PR agency.
Supported by the SMEs Development Agency, the micro and small entrepreneurs presented organic food at the festival, such as honey, herbal teas, fruit juices, various vegetable oils, homemade sweets, spices, rice, dried fruits as well as environmentally friendly packaging materials and social entrepreneurship projects.
Starting from 2018, the SMEs Development Agency has been providing and intends to continue to support start-ups, micro and small entrepreneurs in the participation and display of their products and services at various exhibitions, fairs and festivals, as well as in establishing and expanding partnerships.
SMEs Development Agency aims to ensure the consistency of reforms, as well as the improvement of the business regulation system and application of effective coordination, enhancement of the role and competitiveness of small and medium-sized businesses in the country's economy, and compliance of the management system of this sphere with modern requirements.
The main idea of the Organic Food Festival is to promote the Made in Azerbaijan brand in order to support the successful economic policy pursued by the state, as well as to organize an open-air entertainment festival enabling direct communication with existing and potential customers of ecologically friendly and healthy food and drinks that are harmless to human health.
The Organic Food Festival is a new successful platform for strengthening existing relationships and creating new business relationships in this sector.
The next Organic Food Festival will be held in June 2020.
---
Leman Mammadova is AzerNews' staff journalist, follow her on Twitter: @leman_888
Follow us on Twitter @AzerNewsAz