22 December 2017 12:26 (UTC+04:00)
1 520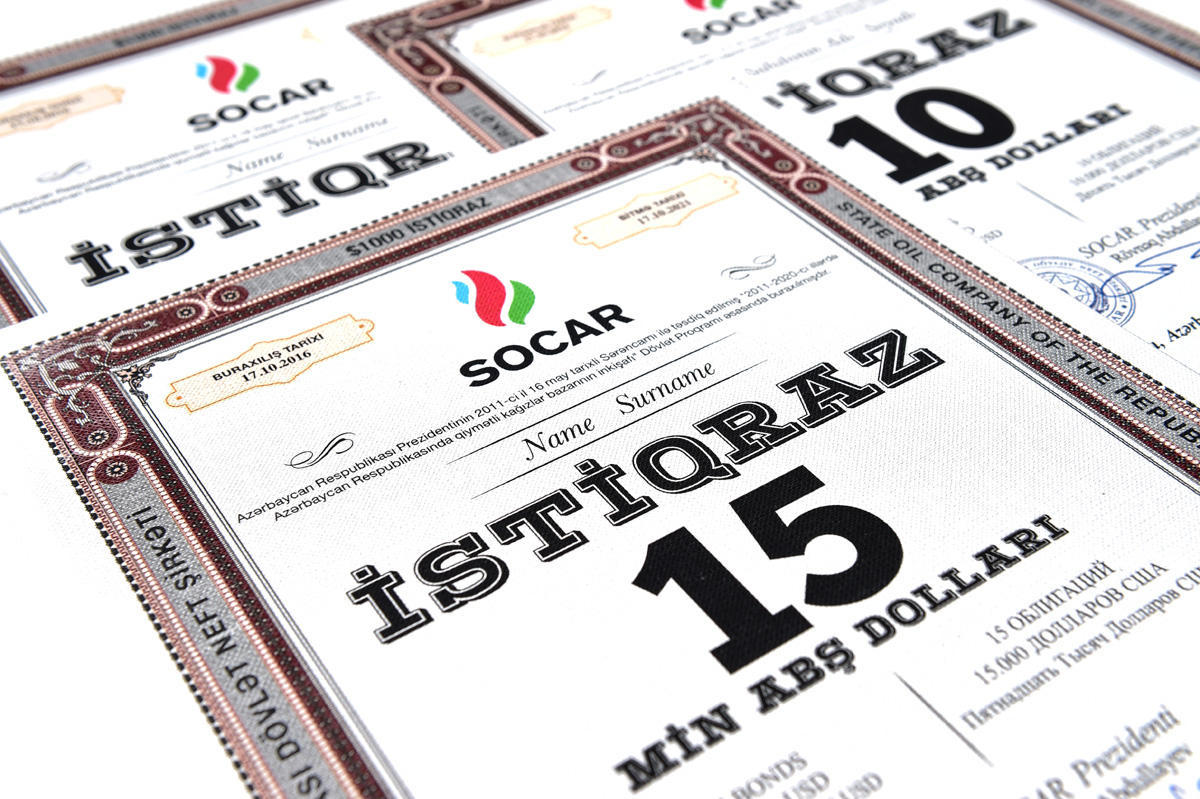 By Sara Israfilbayova
The volume of short-term loans issued on the security of bonds of the Azerbaijan's state oil company SOCAR through REPO operations may reach 120 million manats ($70.59 million) in 2018.
Elkhan Hasanov, director for investments and operations at SOCAR, said that since the beginning of REPO operations [with SOCAR bonds], the total amount of issued loans has amounted to 5 million manats ($2.9 million).
A repurchase agreement (REPO) is a form of short-term borrowing for dealers in government securities. The dealer sells the government securities to investors, usually on an overnight basis, and buys them back the following day.
REPO transactions with SOCAR bonds are carried out from November 10, 2017. Market maker for these bonds is PSG Kapital. Thus, holders of SOCAR bonds can receive short-term loans through REPO transactions for up to 95 percent of the value of bonds. The first such deal was concluded on December 1, 2017.
Loan funds are issued at an annual interest rate of 3.5 percent.
The interest on bonds is being paid once a quarter. The first payment was implemented on January 17.
The first issue of SOCAR bonds was made in September 2016 in the amount of $100 million with a circulation period of five years and an annual yield of 5 percent. The nominal value of each bond is $1,000.
SOCAR is a wholly state-owned national oil company headquartered in Baku, Azerbaijan. The company produces oil and natural gas from onshore and offshore fields in the Azerbaijani section of the Caspian Sea.
The company includes such production associations as Azneft (the enterprises producing oil and gas onshore and offshore), Azerikimya (the chemical enterprises) and Azerigas (distributor of gas produced in the country), as well as oil and gas processing plants, service companies, and the facilities involved in geophysical and drilling operations.
---
Follow us on Twitter @AzerNewsAz
Related News