FMSB drafts plan to restructure non-performing loans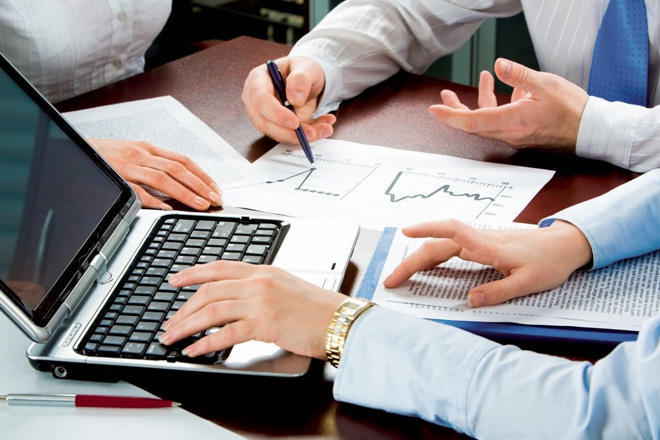 By Sara Israfilbayova
The Financial Market Supervision Body (FMSB) works on a plan to restructure non-performing loans in the banking sector.
Senior analyst at the FMSB Orkhan Ismayilov, addressing a financial and investment forum on May 6, said that the Body has already done a great job on capitalizing and securing the liquidity of the banking sector in Azerbaijan.
The volume of overdue loans in the national currency amounted to 703 million manats ($412.9 million) by late February 2017, which is 4.6 percent more than in the same period of 2016. The share of the overdue manat loans in the loan portfolio of banks and non-bank credit organizations was 4.4 percent, according to the CBA.
The volume of overdue loans in foreign currency amounted to 853.4 million manats ($501.2 million), increasing by 29.8 percent during the year. Their specific weight reached 5.37 percent.
In general, the total volume of overdue loans in the country amounted to 1.55 billion manats ($913.3million) increasing by 17.1 percent over the year; with a specific weight of 9.8 percent of the banks' loan portfolio.
The total capital of the banking sector of Azerbaijan in the first quarter of 2017 amounted to almost 2.76 billion manats ($1.6 million). During the quarter, the total capital of Azerbaijani banks increased by 44.6 percent.
"Within the framework of the Strategic Road Map on the development of financial services until 2020, we plan to form a financial system that will be resilient to internal and external shocks, focused on risk management and will have a strong infrastructure.
By 2025 the financial system will be improved and provide a wide range of financial services for all client groups. We expect that after this period the financial sector will become even more attractive for foreign investors and competitive at the regional level," he said.
Some 32 banks and more than 140 non-banking credit organizations operate in Azerbaijan.
---
Follow us on Twitter @AzerNewsAz