3 October 2016 12:49 (UTC+04:00)
3 075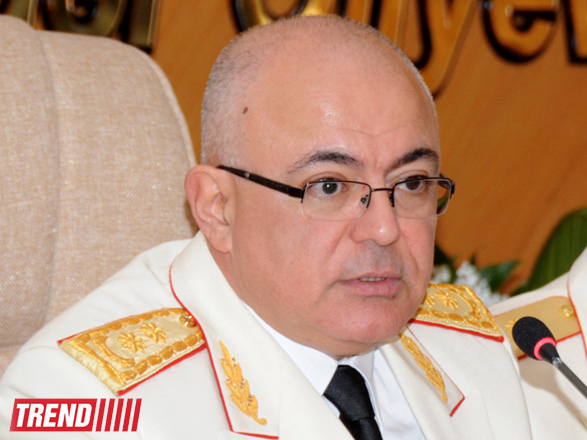 By Nigar Abbasova
The government of Azerbaijan, which has set a goal to replace foreign imports with domestic production, introduced certain changes to its customs system in this regard.
The country has changed the import procedure of certain goods, while a relevant decision was taken by the Azerbaijani Cabinet of Ministers. The changes envisage increase of the customs duties on some goods imported from abroad.
In particular, the changes will be applied to meat and edible meat offal (fresh, chilled and frozen poultry meat), eggs, vegetables (cucumbers, tomatoes, onions, garlic), fruits and nuts (walnuts, hazelnuts, grapes, apples, pears, quinces, persimmons), fruit and vegetable juices, alcoholic and non-alcoholic beverages (mineral and soda water), construction materials (bentonite, gypsum, cement, clinker), stone, plaster, cement, asbestos (slabs, bricks, building blocks) and ceramic products.
The decision will enter into force on November 1, 2016.
Chairman of the State Customs Committee Aydin Aliyev said that this will lead to the growth in the volumes of local production.
"We already give preference to domestic agricultural and food products. Now, they will be able to increase their competitiveness and compete with foreign products, imported to the country at a dumping price [a price either below the price charged in home market or below its cost of production]. We have our local production, therefore there is no need to pay for frozen foreign output," he said.
The country will be able to protect local goods from similar products, and prevent currency outflow from Azerbaijan, according to him.
Import substitutes are meant to generate employment, reduce foreign exchange demand, stimulate innovation, and make the country self-reliant in critical areas. The major advantage of such policy is reduction of foreign dependency, becoming more self-sufficient and less vulnerable to adverse terms of trade as well as acquiring resilience in the face of global economic shocks such as recessions and depressions.
Since 2001, Azerbaijan has been using a multi-stage differentiated tariff system with a rate of 0, 0.5, 1, 3, 5, 9 and 15 percent. Currently, a number of imported goods are subject to the maximum rate of customs duty (15 percent) to protect domestic products from the negative impact of foreign competition.
Aliyev further said that the State Customs Committee is able to fulfill the forecast on transfers to the state budget for 2017.
The forecast on transfers on customs duties and taxes has been set at 2.2 billion manats ($ 1.35 billion) for 2017, which is 21.5 percent more than the forecast for 2016.
The committee has provided some 1.653 billion manats ($ 1.019 billion) as of October 1, 2016, exceeding the forecast by more than 20 percent.
"We have overfullfilled the forecast on customs duties by 41 percent. Therefore, it appears that, we will be able to reach the forecast on transfers to the state budget in October," he said.
In general, the forecast on customs revenues to the state budget of Azerbaijan for 2016 is set at the rate of 1.81 billion manats ($1.09 billion).
--
Nigar Abbasova is AzerNews' staff journalist, follow her on Twitter: @nigyar_abbasova
Follow us on Twitter @AzerNewsAz
Related News