5 June 2015 09:00 (UTC+04:00)
5 732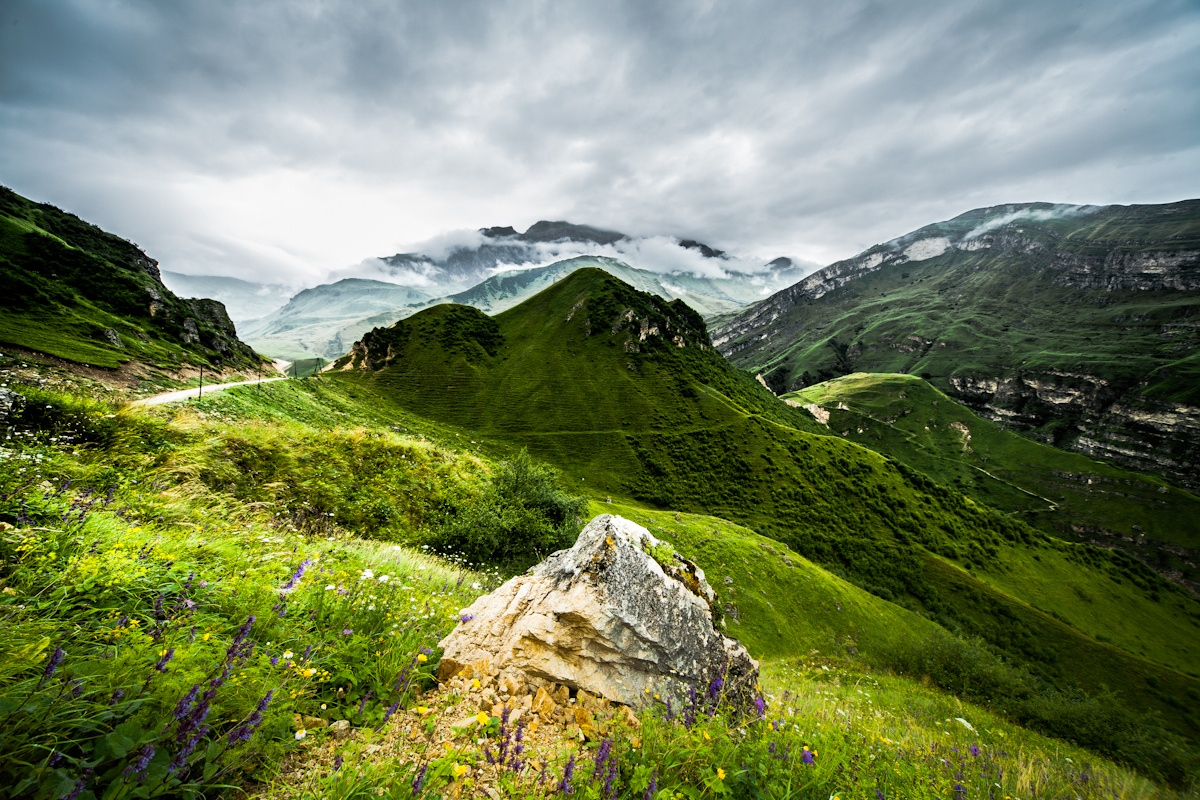 By Amina Nazarli
In connection with the inaugural European Games, a sporting event which will be held in Baku this summer, the country is expecting a tourist flow.
For many guests this will be their first experience in the Land of Fire and they are looking forward to visit its most picturesque places.
Gusar, called "Northern Gates" due to its geographical location is one of those treasures of Azerbaijan which most definitely are worth the visit.
The region is located not far from the capital - only 174 km. Driving about 2.5 hours from the Baku International Bus Terminal for 4 manats ($3.81) you will find yourself surrounded by a sea of green, broken up only by majestic mountains.
The region is famous for its tourist hub -- Shahdag National Park. The ski resort which opens in autumn when the whole country is still enjoying warm weather, is always already covered by snow.
Laza village is undoubtedly Gusar's most popular destination for both adventure seekers and those who simply want isolated, uninterrupted rest.
Half an hour from the region's center, Laza has a fascinating landscape.
With its falling waters creating snow-white foam and water splash fireworks, Laza is simply enchanting everyone.
Surrounded by mountain peaks on every side, this village boasts numerous waterfalls over 60 meters high, including a pair of twin waterfalls sitting side by side.
The village is populated by ethnic Lezgins -- a distinctive hospitable people, the ancestors of Leahy, whose history is linked to the Caucasian Albania - one of the oldest states in the territory of Azerbaijan.
The villagers live a normal life of mountainous settlements: conduct housekeeping, hold birds, large and small livestock.
But it's not just the waterfalls which attract travelers from around the world, Gusar is also an excellent staging point for several challenging hikes and day trips.
Tourists are offered to visit the historic village of Anykh to get acquainted with the region's historical monuments, as well as examples of folk art.
In winter when all mountains and waterfalls are covered with ice crystal the Azerbaijani Air and Extreme Sports Federation hold Laze climbing championships.
From June 12-28 some 6,000 athletes and about 3,000 delegations will landed in the capital of Baku to compete in the Games. During 17 days the athletes from 50 countries will compete in 20 sports including 16 Olympic and four non-Olympic.
Baku was awarded the Games by the European Olympic Committees (EOC) in December 2012.
--
Amina Nazarli is AzerNews' staff journalist, follow her on Twitter: @amina_nazarli
Follow us on Twitter @AzerNewsAz
Related News