Gabala Jam Fest: Delicious jams you need to try! [PHOTO]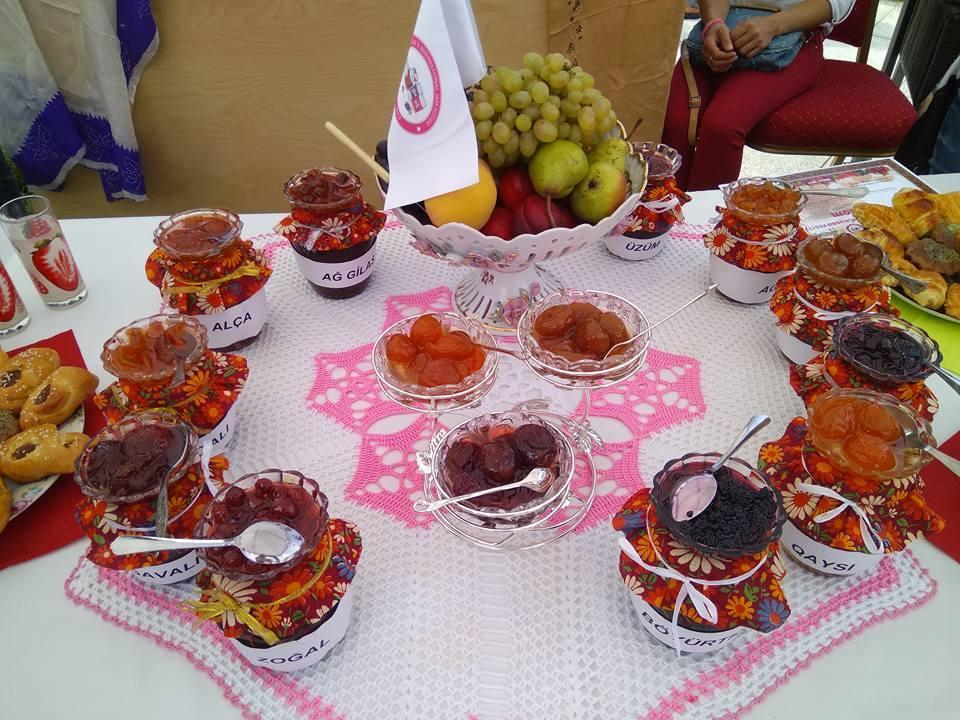 By Laman Ismayilova
Azerbaijanis, in general, are renowned for having a sweet-tooth. And who can blame them when the nation has desserts sought after all over the world. Could there be a "sweeter" and more colorful festival to visit than a festival of jams in Gabala.
The fifth International Jam Festival was held in Gabala, a mountains region of Azerbaijan, on August 26-27, Trend Life reported.
Jam producers from all over the country and abroad arrived in the city bringing with them hundreds of varieties of natural marmalades and jams.
The spectacular opening ceremony was attended by state and government officials, parliamentarians and ambassadors of foreign countries. The president of the World Association of Culinary Specialists (WACS), Thomas A. Gugler, was the guest of the festival.
Producers from 44 regions of Azerbaijan and 22 counties, including Russia, Lebanon, Great Britain, Uzbekistan, Pakistan, Croatia, Slovakia, Ukraine, Iran, Kazakhstan, Turkey, Serbia, Bosnia and Herzegovina and other countries attended the festival and made Gabala "sweet and sticky" for the weekend.
A medley of flavors from cherry, blackberries, strawberries, quinces, walnuts to , apricots, rose petals, plums left no one indifferent.
Over 5,000 local and foreign tourists visited the fest. The Festival, co-organized by the Culture and Tourism Ministry, Gabala District Executive Authority, Azerbaijan National Culinary Center and National Culinary Association, thrilled all those who have sweet tooth.
The aim of the fest is to promote and present the best that Azerbaijan has to offer, as the country has a rich cuisine and jam making is part of the national culture.
Every year, the delicious festival draws in thousands of guests who are eager to taste delicious varieties of Azerbaijani jams, or as it called here "murabba".
There are different kinds of jams in Azerbaijan which provide us with enough material to put together a book on it. Among them are strawberry, quince, cherry, apricot, rose, blackberry, walnut, plum and even tomato.
It goes very well with both bread and tea at breakfast. It is also used as a filling for pies and added to cakes and pastries.
It is also used for treating colds. Various types of murabba like dogwood, blackberries, and currants – rich with vitamin C – usually serve as treatment for the flu in Azerbaijani households.
---
Laman Ismayilova is AzerNews' staff journalist, follow her on Twitter: @Lam_Ismayilova
Follow us on Twitter @AzerNewsAz