Azerbaijani football continues undefeated season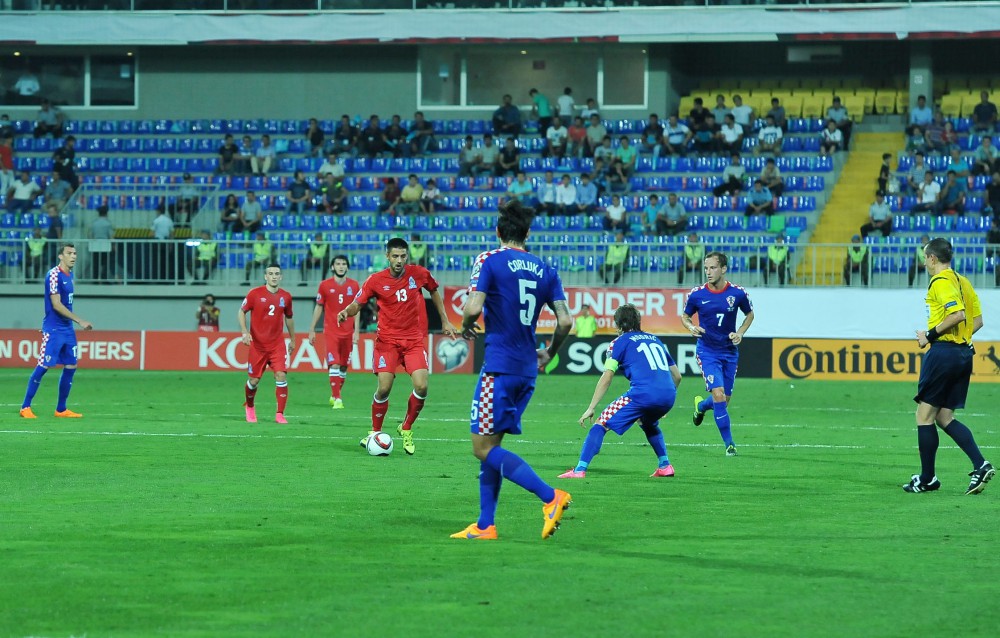 By Nigar Orujova
The Azerbaijani team held UEFA EURO 2016 qualifying Group H leader Croatia at a goalless draw on September 3.
By reaching a draw, the Azerbaijani team extended its unbeaten streak in the qualifiers to three games, including a victory over Malta (2:0) and a draw with Norway (0:0). Azerbaijan has a chance to continue its run by playing successfully in Malta on September 6.
Azerbaijan's mini-revival can be attributed to its new head coach Robert Prosinecki, a former Croatia midfielder.
Taking into account the qualifiers, Prosinecki has overseen the most successful start in Azerbaijani football history with 5 points in the first three matches and without conceding any goals. Moreover, he is the only head coach to achieve such results in Azerbaijan so far.
With these results, Azerbaijan is now ahead of 16 teams throughout the qualifying tournament.
The president of the Azerbaijan Association of Football Federations, Rovnag Abdullayev, commenting on the draw told local press, "The guys played well. They fought to the end against the best players in Europe. To play on a par with such well-known opponent should be considered as a good result. Congratulations to all the fans."
"Thanks to football players, they tried and did their best. The opponent was very sure of itself," he added.
Footballer Rashad Sadigov said, "The game was difficult. Croatia is a strong team, but we wanted revenge. We wanted to pay for the 0:6 defeat. I think that the draw is a good result against a strong team. Prosinecki was also pleased with the game. He thanked us after the match."
He stressed that it is important that the team has not lost three games and has not missed a goal. "I think that with this attitude, we will beat Malta."
The next group matches will be held on September 6, with Azerbaijan against Malta, Norway taking on Croatia, and Italy vs. Bulgaria.
--
Nigar Orujova is AzerNews's staff journalist, follow her on Twitter: @o_nigar
Follow us on Twitter @AzerNewsAz