Azerbaijani gymnasts amaze fans with top performances [PHOTOS]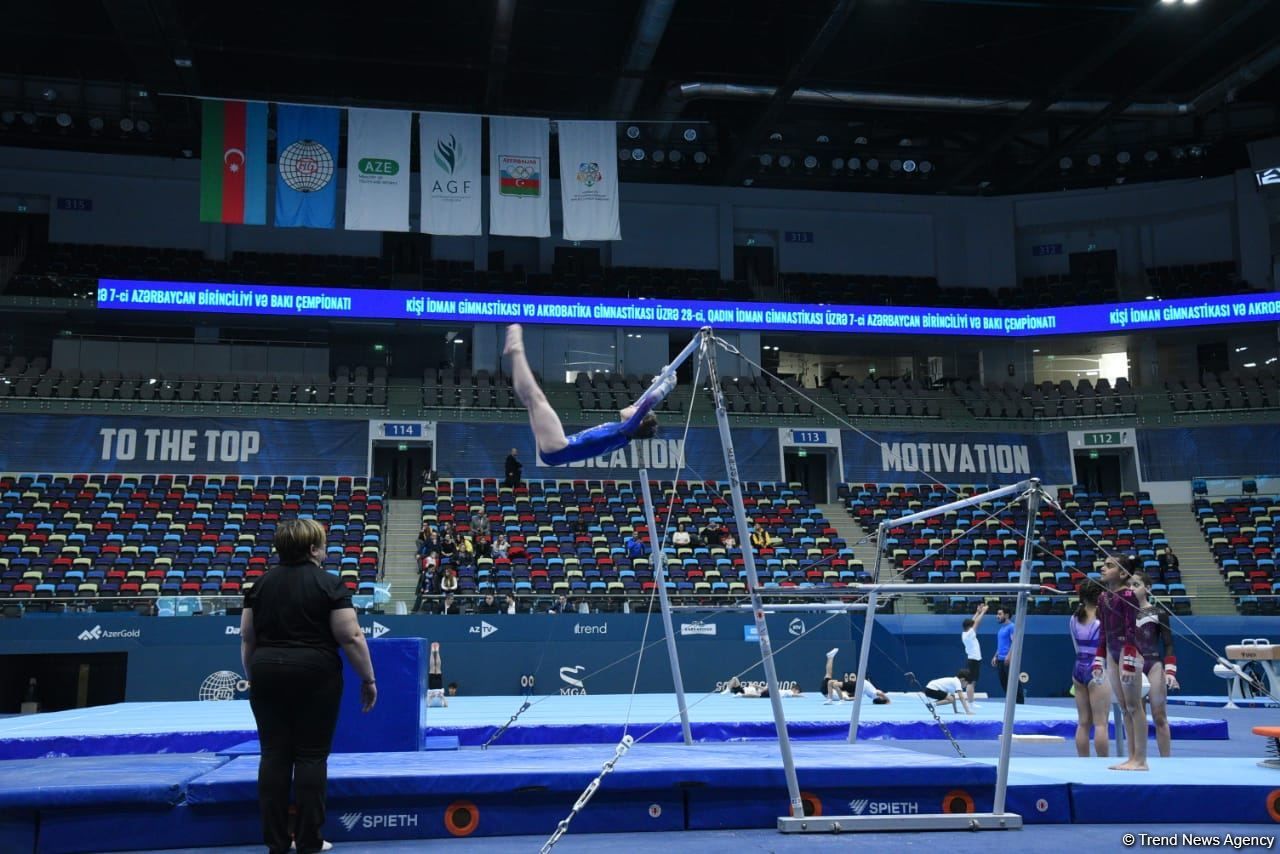 The National Gymnastics Arena continues to please gymnastics fans with major competitions.
This time, the arena hosts two major gymnastics events at once- the 28th Azerbaijan and Baku Championships in Men's Artistic Gymnastics and Acrobatic Gymnastics as well as the 7th Azerbaijan and Baku Championships in Women's Artistic Gymnastics, Azernews reports.
The atmosphere at the opening ceremony was great. The National Anthem of Azerbaijan was played at the opening ceremony.
The large-scale gymnastics events have brought together gymnasts from Ojaq Sports Club, Neftchi Sports Club, Baku Gymnastics School, Karabakh Sports Club (Barda) and Specialized Children-Youth Gymnastics School of Olympic Reserves No.13.
Within the championships, men's artistic gymnasts are competing in the age categories of minors (born in 2016), youngsters (2014- 2015), children (2012-2013), pre-juniors (2010-2011), juniors (2008-2009 and 2006-2007) and seniors (2005 and older), while women's artistic gymnasts are going to show their best in the age categories of children (2013-2014), pre-juniors (2011-2012) and juniors (2008-2010).
At Acrobatic Gymnastics competitions, gymnasts are performing in the age categories of youngsters (2008-2017), children (2007-2012), pre-juniors (2005-2012), juniors (2004-2010) and seniors (2008 and older) within Women's & Men's Pairs, Mixed Pairs, Women's and Men's Groups.
Recall that the National Gymnastics Arena has recently hosted the FIG Artistic Gymnastics Apparatus World Cup.
The 2023 FIG World Cup circuit in Artistic Gymnastics is a series of competitions officially organized and promoted by the International Gymnastics Federation (FIG) in 2023.
The gymnasts with the best results were awarded the AGF Trophy Cup.
---
Follow us on Twitter @AzerNewsAz