Mariana Vasileva : We don't give up, will go forward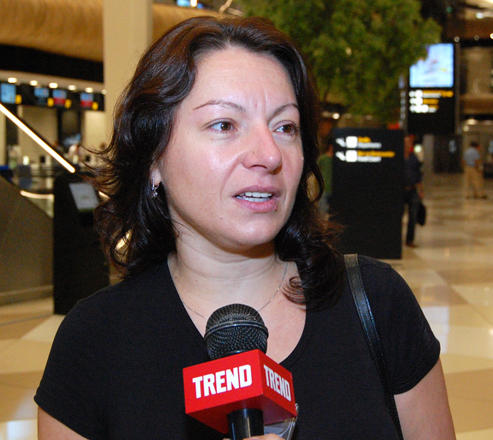 By Trend
The management of the Azerbaijani Gymnastics Federation, as well as the Ministry of Youth and Sports of Azerbaijan highly assessed the performance of Marina Durunda at the Rio Olympics, Head coach of Azerbaijani national team in rhythmic gymnastics Mariana Vasileva told Trend.
"It was great that representatives of other countries also noted Marina's high performance," Vasileva said. "We don't give up and will go forward."
Vasileva said she was satisfied with Durunda's performance and this success will serve as a push for good results at the 2020 Tokyo Olympic Games.
"In general, Marina did everything what she needed to do, and even more. But the scores from first two performances were lower than we expected, and we realized we won't reach the finals," Vasileva said. "But thanks to everyone who supported us. Many saw our training sessions and saw that we deserved to be among the finalists. Marina performed all four exercises without mistakes and this helped her to advance to the finals, where she also performed without losses."
Azerbaijan, represented by 56 athletes at the Olympics, captured 18 medals (1 gold, 7 silver and 10 bronze). The country was among the top 15 countries at the Olympics, which hosted a total of record 206 countries.

Azerbaijani athletes represented the country in 18 sports disciplines.
---
Follow us on Twitter @AzerNewsAz